CATL emerges as the world's largest EV battery manufacturer and makes its founder Robin Zeng the wealthiest in Hong Kong

05-19 13:03
Editing by Greg Gao/WM Zhang
The widely anticipated 1st quarter financial reports of listed Chinese companies came out in late April,and one surprise is that CATL, the Chinese lithium-ion battery giant,is turning out to be the world's largest EV battery manufacturer and turning its founder Robin Zeng (曾毓群) a super billionaire.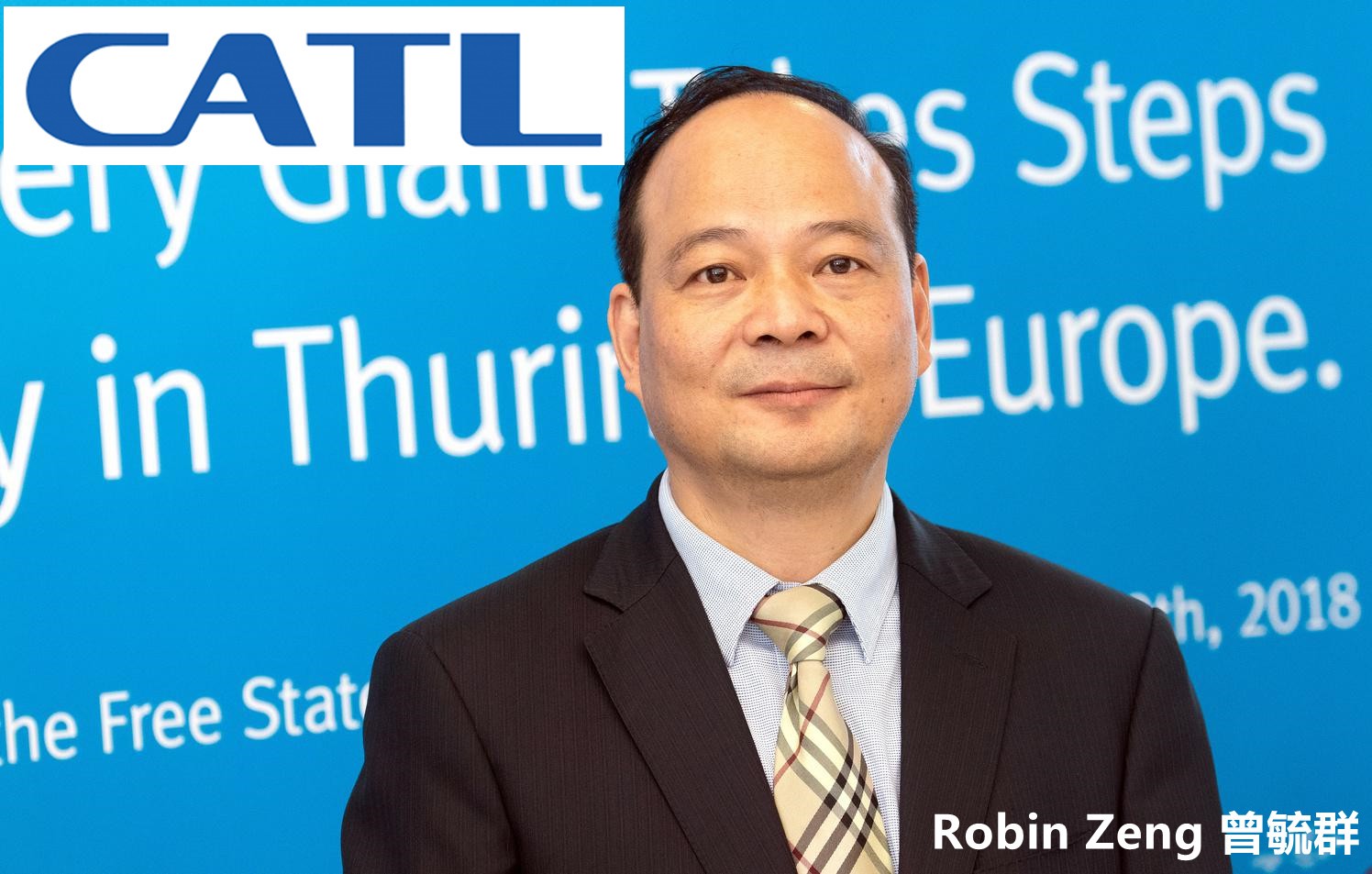 CATL (宁德时代), headquartered in Ningde city of Fujian Province in southeastern China, reported a 31.5% market share and supplies 15.1 gigawatt-hour (GWh) of EV batteries.
According to its quarterly financial report released on April 29, CATL, listed on Shenzhen Stock Exchange, achieved operating income of RMB19.16 billion ($2.97 billion), a year-on-year increase of 112.24% with a net profit of RMB1.95 billion ($302.3 million) attributable to shareholders, a year-on-year 163.38% increase.
CATL's stocks soared over 150% in the past year. Behind the company's rocketing fortune is the global EV battery energy consumption explosion: 47.8 GWh in the first quarter of this year, up 127 percent from a year earlier, according to market research firm SNE.
According to a Forbes magazine report, Robin Zeng, the CATL founder, and chairman, had his real-time net worth standing at $34.5 billion as of May 5 and surpassed Li Ka-Shing's by $0.2 billion. Thus Zeng overtook Li as the wealthiest person in Hong Kong. They were ranked 41st and 42nd respectively in Forbes real-time global rich list.
Zeng once was quoted as saying that the Japanese invented the lithium-ion battery. The Koreans expanded the industry, and the Chinese dominated lithium-ion battery production with the largest market share.
Zeng, 53, was born in a village in Ningde, Fujian Province and acquired Hong Kong residency through a government scheme in 2005. He went to Shanghai Jiao Tong University for undergraduate study at 17. Not long after his graduation, he moved to Dongguan in Guangdong Province and worked as an engineer in the Japanese electronic components manufacturer TDK. He became very interested in battery technology and was sent overseas for further study. In 1999, he joined Amperex Technology Limited (ATL), which specializes in making automotive batteries.
CATL is a global leader in lithium-ion batteries for electric vehicles and energy storage systems. It operates its manufacturing bases in Ningde of Fujian province, Xining of Qinghai province, Liyang of Jiangsu province, Yibin of Sichuan province, and Zhaoqing of Guangdong province in China. It also opened a plant in Erfurt, Germany. Its four main R&D centers are in Ningde, Liyang, Shanghai, and Munich, Germany.

It sold 15.1 GWh capacity of EV batteries in the first quarter, a 320.8% jump from the same period last year, accounting for most of the global EV battery consumption increase volume in Q1.
CATL's clients include top automobile brands including Geely, SAIC, Great Wall, and BAIC in China, and Tesla, BMW, Toyota, Daimler, Honda, Hyundai, Volkswagen, and NEVS in the world.
To ensure its supply chain is secure and achieve more of its global ambitions, CATL is investing across the industrial value chain of lithium-ion power and automobile industry, involving electric vehicles, autonomous driving, semiconductors, and other fields. On April 27, it announced a long-term plan of over RMB19 billion ($2.94 billion) funds for this objective.
There are recent news reports that CATL invested an undisclosed amount in a Shanghai-based EV startup Aiways(爱驰汽车) and another startup Byton Motors(拜腾汽车).
CATL now has a market cap of $129.81 billion as of May 2021, making it one of the world's 100 most valuable companies, according to MarketCap. It also has more billionaires on Forbes' global rich list than any other public company. Nine of CATL's co-founders and early employees are billionaires with $1 billion stakes in the company, and the nine people are worth $72 billion. It's a staggering feat for the decade-old company, according to Forbes magazine.