The "Chip Power 2021" completed the preliminary round of demo competition with 17 companies announced for the final

06-19 11:31
Editing by Greg Gao

The preliminary round of the "Chip Power 2021" demo competition, organized by JW Insights and the China Semiconductor Investment Alliance (CSIA), was completed this week, and 17 startups were selected for the final scheduled during the JiWei Semiconductor Summit (JWSS) on June 25-26 in Xiamen City in southeastern China.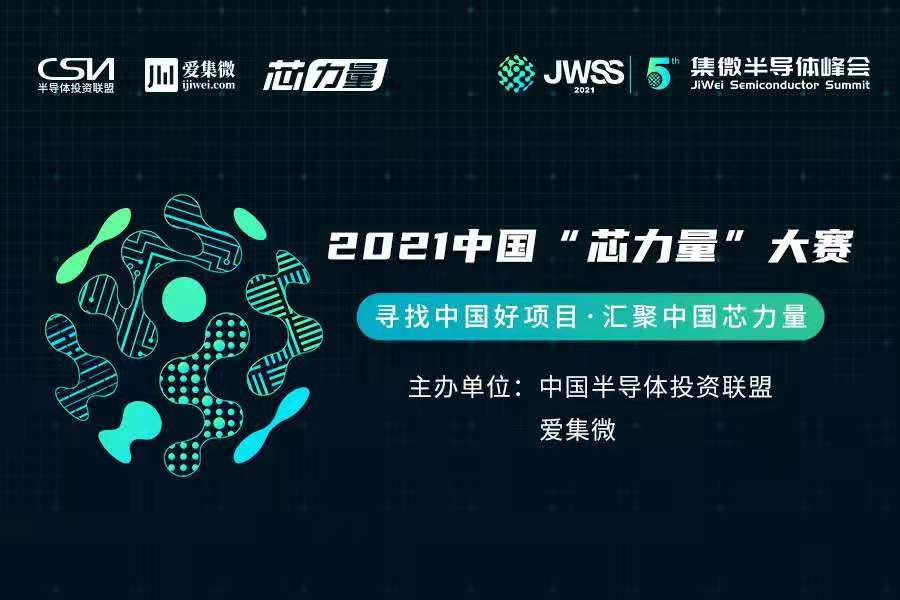 The demo project started online in mid-April with 40 companies out of over 100 applicants participated in it over two month periods. After careful evaluation, the panel judges from 80 top investment companies in China voted for the 17 companies to go to the final.
Yang Jianrong, head of JW Insights' investment service division and organizer of the demo competition, said that the 17 startups reflect the new trends in China's domestic semiconductor industry. They cover a wide range of technologies from cutting-edge AI, GPGPU, and LiDAR, to mature ones of PA, BMS, MCU, and TV SoC. They also cover semiconductor equipment, materials, EDA, and IP.
These startups have demonstrated their foresightedness and innovative business models, indicating their huge potential for China's semiconductor industry, said panel judges.
Representatives from the 17 companies will go to Xiamen and meet the panel judges of 36 top semiconductor investors in person, who will select the most innovative winners in the final. The awards ceremony will be held at JWSS on June 26, and the winners will enjoy more accessible access to venture funding from the investor community.
The 17 companies for the final are:
Corerain Technologies(深圳鲲云信息科技有限公司)
Hongxin Gas (Shanghai) (宏芯气体上海有限公司)
Capcon Limited (华封科技有限公司)
Hangzhou Speedcury Technology(杭州加速科技有限公司)
SiDNA Technology (进化半导体(深圳)有限公司)
OrionChip (上海猎芯半导体科技有限公司)
SIZONE Technology(杭州众硅电子科技有限公司)
Lingyi New Energy(凌翼新能源科技(绍兴)有限公司)
Guangzhou Honor Microelectronics(广州鸿博微电子技术有限公司)
Wuhan Lizhida Technology(武汉利之达科技股份有限公司)
New Semi(牛芯半导体(深圳)有限公司)
Suzhou Sicreat Nanotech(新美光(苏州)半导体科技有限公司)
Shenzhen BCDTEK Semiconductor Technology(深圳市芯视佳半导体科技有限公司)
MetaX Integrated Circuits (Shanghai)沐曦集成电路(上海)有限公司
Ningbo ABAX Sensing Electronic Technology(宁波飞芯电子科技有限公司)
Easy-Logic Technology (奇捷科技深圳有限公司)
EasyPower Technology(南京集澈电子科技有限公司)
Yang Jianrong said, "We warmly congratulate the 17 companies for entering the final. We will follow up and match them with the best resources for their growth and success."