What will Lenovo do with its newly registered IC company?

02-12 19:50
Editing by Li Panpan
China's global computer giant Lenovo set up a semiconductor company recently with a capital of RMB300 million ($47.14 million) in Shanghai to make chips. JW Insights senior analyst Li Ying writes her latest article, asking, "Is it just a trial, or is it its real ambition to focus on core technology?"
Lenovo has been at the center of a public debate in China since last fall. One criticism is that the company lacks core technology, despite its huge sales scale. In early October 2021, Lenovo Group failed to get approval for being listed on the sci-tech innovation board Star Market in Shanghai for its "weakness in R&D."
Although Lenovo has frequently invested in different fields of the IC industry in recent years, it still faces a "mishap" in that it's 2.7% R&D investment is far lower than the 9% required by the Star Market.
It is against this controversial backdrop Lenovo recently registered the semiconductor company Dingdao Zhixin (鼎道智芯)with a capital of RMB300 million ($47.14 million) in Shanghai, indicating its direct move into IC design.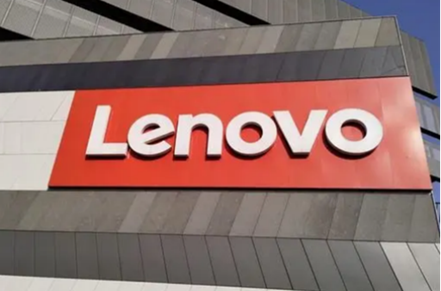 On September 8, 2021, Lenovo released LA2, an intelligent embedded controller chip. Jia Zhaohui, executive director of the new company said the controller was independently designed and jointly developed by Lenovo. He called it a core technological breakthrough in Lenovo's efforts to promote super-intelligent computers.
The general manager of the newly registered company is Shi Gongzheng, who used to work for Leadcore, a Shanghai-based design house.
How the two executives will lead Lenovo's new attempt at IC making. Industry observers guess that they will focus on tablets and AI chips.
As for the AI chip, it's known that the essence of the LA2 embedded controller is an AI chip. Lenovo has huge consumer businesses in computers, mobile phones, and printers. Jia Zhaohui's expertise is also in the PC and consumer fields. With its close relationship with Cambrian(寒武纪), one of China's leading AI startups, it is also logical for Lenovo to make AI chips. Lenovo invested in Cambrian four times from 2018 to 2022.
Others think Lenovo might make tablet chips. A representative of a domestic design house specializing in desktop and server CPUs said that tablet chips are a differentiated market and relatively simple. Domestic suppliers such as Rockchip and Allwinner are growing very fast. But it is difficult to make profits by buying Arm's IP core to make chips because it is too easy and will fall into a low-cost homogeneous competition.
Lenovo invested in the IC industry before, covering AI chips, CMOS, IoT chips, radiofrequency, IGBT, and other fields. However, compared to Huawei and Xiaomi's targeted efforts, Lenovo's investment seems to be still doing trials.
Huawei aims to establish an independent and self-control chip supply chain system. Xiaomi's series of semiconductor investments are all around its core business, focusing on ecosystem and supply chain its AIoT strategy.
Those with positive views on Lenovo's new effort point to its rich resources. In the list of the top 250 global patents published by IFI Claims in 2021, Lenovo ranked 82nd with 6,648 patents, second only to Huawei and BOE in China. In addition, Lenovo has also launched a technology talent recruitment plan with 12,000 people. It could be the start of Lenovo seriously focusing on core technology.
Negative views hold that Lenovo has never really developed a product with a high degree of independent intellectual property rights in its history, ranging from mobile phones, tablets, autonomous driving to search. For decades, the lack of core technology has become Lenovo's weakness. The new company may be a trial project given that chip-making is trendy and could help Lenovo get listed.
Last year, China Mobile also established an independent chip company. Some believe that these large companies can provide plentiful resources for the new IC company with a possibility to create the next Huawei or HiSilicon with support at a giant company group level. If this is the case, popular views about Lenovo may need to change.