China's listed radio frequency chip company Maxscend said it is in regular operation without restrictions from the U.S.

03-15 15:45
Editing by Li Panpan
China's 5G radio frequency chip company Maxscend Microelectronics (卓胜微) said that all its products are independently developed, and the business operation has not been affected. The company was responding to investors' questions about whether its chips contain U.S. technologies and come under any restrictions.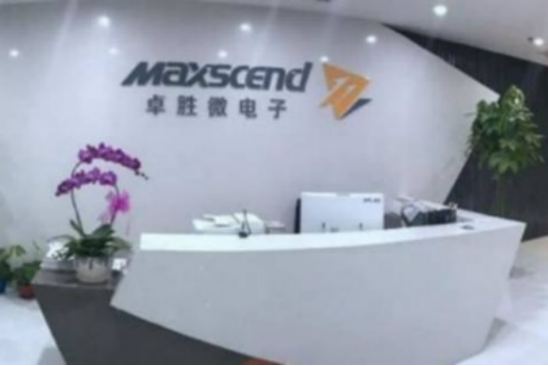 The company, based in eastern China's Jiangsu Province, shared on March 9 this information on its investor relationship management platform of the Shenzhen Stock Exchange. And it said it would pay close attention to international markets changes and improve its risk resistance.
Established in 2012, Maxscend was listed in 2019 as a fabless company focusing on R&D and sales of radio frequency (RF) products.
It started with businesses in RF discrete devices and receiver modules, then transmitter RF modules, and finally covered the comprehensive chain of RF front-end products. 5G communication technology drives the rapid growth of market demand for RF front-end products, bringing the company robust development.
While maintaining the competitive advantage of RF discrete devices, it continues to market its RF module products.
Maxscend said in its 2021 interim report that it offered samples of 5G NR frequency band L-PAMiF modules for RF front-end transmitters. Those modules are integrated with RF power amplifiers, RF switches, low noise amplifiers, and filters, with both signals receiving and transmitting functions. They feature greater design difficulty and process complexity with higher performance.
Maxscend said that it has strong R&D capabilities in RF technology, covering invention patents and utility model patents in switches, low noise amplifiers, filters, and WiFi Bluetooth products, which are its competitive advantages.