JW Insights' 6th JiWei Semiconductor Summit rescheduled for July 15-16 in Xiamen

03-17 15:04
The 6th JiWei Semiconductor Summit will take place on July 15-16 in the coastal Xiamen city of Fujian Province with a rich list of programs. The JW Insights' annual event has been known as the semiconductor industry's "wind vane".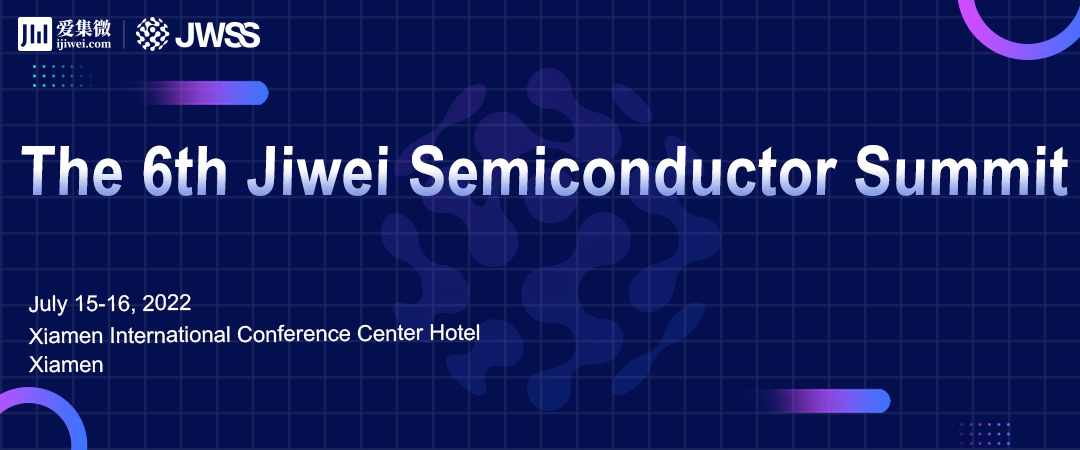 This year's sponsors are the China Semiconductor Investment Alliance, Mobile Phone China Alliance, Xiamen Bureau of Industry and Information Technology, Haicang District government in Xiamen, and Xiamen Huoju High-Tech Zone.
JWSS aims to create a high-standard, high-level, high-threshold industry summit. As an excellent platform for industry insights, capital, and resources, it attracts thousands of IC companies, investment institutions, officials from national and local governments, and scholars of relevant universities. It has played a significant role in discovering innovative forces in the semiconductor industry, promoting collaboration between enterprises, academia, and research fields.
Also, this year's event will take place at the prestigious Xiamen International Conference Center Hotel, which was the main venue for the 2017 BRICS leaders meeting in Xiamen and many other high-end events. Choosing it to hold JWSS reflects that the scale and grade of JWSS will reach a new level.
This year's JWSS has been upgraded with many special activities, including the "Chip Power Demo."
The fourth "Chip Power Demo" that began in February will conclude during the summit to vote on the finalists and for investors to meet more IC entrepreneurs. This year's event will adopt a project recommendation system by institutional investors for the first time, with more executives from listed companies joining the judging committee.
The semiconductor industry faces significant uncertainties with geopolitical changes, the continued pandemic, and structural chip shortage in 2022. JWSS will be the premier event of the year for China's semiconductor industry investment community to meet in person, exchange insights, and renew their professional network, announced JW Insights.