Delayed shipments and logistics costs for the PCB manufacturers in Shanghai's neighboring city Kunshan are likely to impact the global electronics supply chain

04-12 20:55
By Li Panpan
The PCB manufacturers in Shanghai's neighboring city Kunshan are facing increased delayed shipments and logistics costs, which may impact the global electronics supply chain, according to reports by JW Insights and press from the Taiwan region.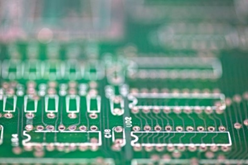 Kunshan, a city of eastern China's Jiangsu Province is located close to 70 kilometers to the west of Shanghai and is home to a large number of electronics and PCB manufacturers mostly from the Taiwan region. It has also become under city-wide lockdown as in Shanghai since early April to halt the spread of Omicron. The lockdown extended to April 12 and required enterprises to conduct closed operations. Although production in the area has not been affected severely, other challenges arose by day.
Kunshan has a printed circuit board (PCB) and panels industrial cluster of subsidiaries of major Taiwan's global computer and IT product suppliers. The Kunshan factories account for 20%-25% of Unimicron(欣兴电子) in manufacturing PCB, HDI, and flexible panels, 30%-40% of Elite Material(台光电)'s production capacity, and 40% of Nan Ya(南电) in the production of PCB and BT carrier panels.
The revenue shares in Kunshan factories are estimated at 60%, 40%, and 20% of Dynamic Electronics(定颖), Nan Ya, and Elite Material.
Assembly plants such as Pegatron, Wistron, and Compal in Kunshan operate regularly, but logistics are affected by increased costs and possibly delayed shipments.
Although it's not the peak season and most PCB manufacturers still have two weeks of raw material inventory in Kunshan, they have started to adjust production capacity.
Other Taiwan factories that have announced the suspension of Kunshan subsidiaries include AUO(友达), Unimicron, Plotech, and Waffer.
AUO's plant in Kunshan completed an output value of RMB6.95 billion ($1.09 billion) in 2021, a year-on-year increase of 49.5%, and increased its capital by $1.8 billion to expand production capacity.
Kunshan planned initially to lift its lockdown on April 6th; however, given that the neighboring city of Shanghai has extended its lockdown indefinitely, it remains unclear when businesses will be able to restart.