JW Insights: China's EV start-ups invest in their supply chains of new LiDARs and SiC chip companies

04-21 14:01
By Greg Gao
China's nascent EV makers, including the three listed start-ups: XPeng Motors, NIO, and Li Auto are establishing venture capital firms recently to join the EV value chain investment deployment, with an emphasis on vital semiconductor components such as LiDAR sensors and SiC devices, according to JW Insights' analyst.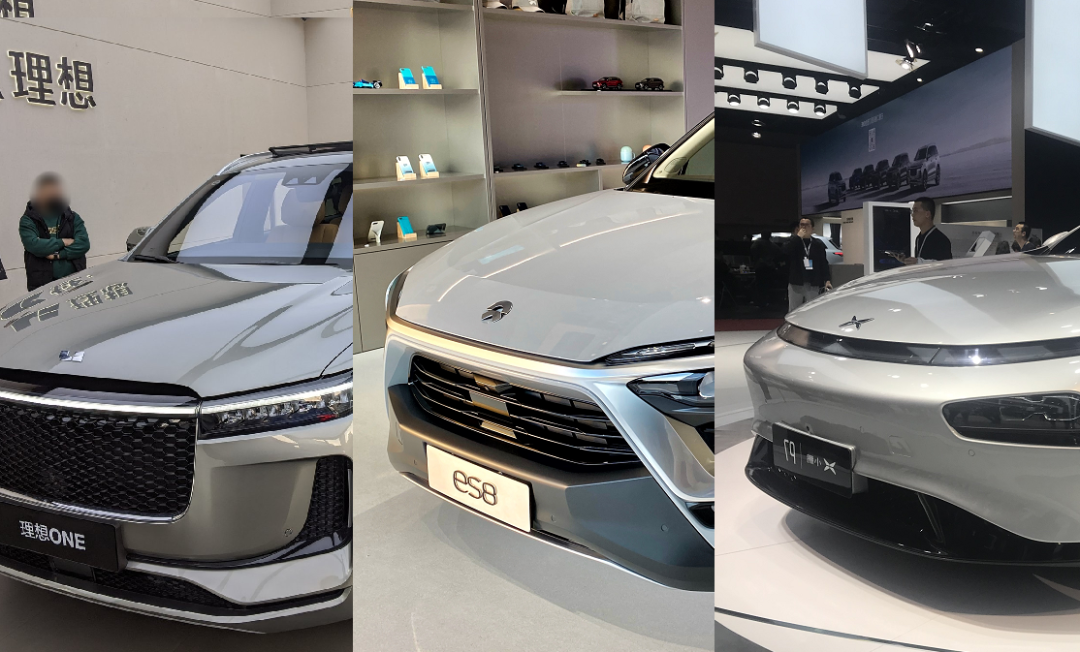 In March this year, Li Auto established a venture capital company focusing on the EV value chain. XPeng Motors also led the establishment of a VC fund named Rockets Capital(星航资本) earlier in March, which is a brand new venture-and growth-stage investment vehicle with $200 million maiden funds and XPeng is the anchor investor.
Gu Hongdi, President of XPeng Motors, said that through the cooperation with Rockets Capital, XPeng would discover and promote the accelerated transformation of the future mobility ecosystem and look for opportunities in the auto industry value chain and clean energy.
Unlike XPeng and Li Auto, NIO has long been an active VC investor. The company established NIO Capital in 2016, focusing on sustainable Environmental, Social, and Governance(ESG) investments in new energy, automotive, and Hard & Core technologies. To date, NIO Capital has invested in over 46 projects.
The current investment projects of the three EV manufacturers mainly concentrate on the automobile value chain, especially auto semiconductors.
NIO Capital invested in LiDAR company Innovusion(图达通), self-driving computing chip company Black Sesame Technologies(黑芝麻智能), and AI chip company Cambricon(寒武纪). It also cooperated closely with those companies. NIO's newly delivered full-size electric sedan ET7 is equipped with a super-sensitive system called Aquila, which uses ultra-long-range high-precision LIDARs provided by Innovusion. NIO also works with Black Sesame in autonomous driving.
NIO's archrival XPeng also has an enormous investment in semiconductor companies, including SiC devices manufacturers Inventchip (瞻芯电子) and SICC (天岳先进), LiDAR firm ZVISION(一径科技).
Xpeng released the Xpeng P5, the world's first mass-produced car to be equipped with LiDAR sensors for ADAS, in April last year. Xpeng G9, which will be launched in the third quarter of this year, is China's first mass-produced car model with 800V high-voltage SiC MOSFET, according to the company.
Compared with XPeng and NIO, Li Auto's investment in semiconductor companies is relatively small. The company invested in Deepwater Opto-Electronics Technologies(流深光电), a photoelectric sensor technology and LiDAR developer, in 2017.
Li Auto and San'an optoelectronics(三安光电)'s wholly-owned subsidiary established a joint venture company to foray into the EV semiconductor field. The joint venture will mainly focus on the R&D of EV motor controller SiC chips and modules.
The three ambitious EV makers all made big bets on LiDAR, and all have models equipped with the vital remote sensing instrument for autonomous driving.
With the accelerated transformation of the automotive industry and the impact of persistent global chip shortage, China's EV "new forces" such as XPeng and Li Auto, NIO are expected to increase their investment in the semiconductor field.