Changsha city in central China's Hunan Province is to set up an industry park for blockchain and semiconductor equipment

04-22 17:06
By Li Panpan
Changsha in central China's Hunan province will establish an industry park focusing on blockchain and semiconductor equipment – the operator claims that this is the first of this kind in the country.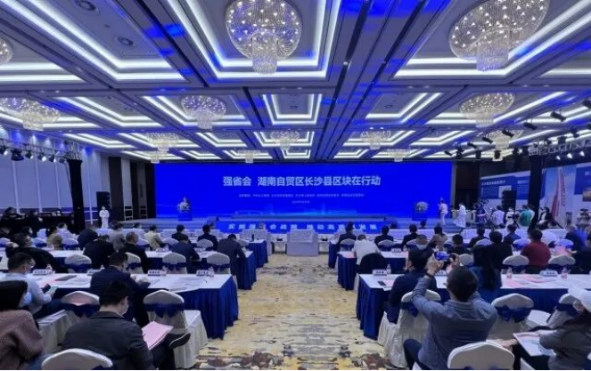 A signing ceremony was held on April 20 for the project with a total investment of RMB500 million ($77.25 million) in the Free Trade Zone in the city.
Hunan Tianhe Huigao Chain Semiconductor Technology(汇高链半导体) is the company behind the project. It said that they would work with well-known universities such as Peking University in R&D and introducing high-end talents.
According to China's corporate registration information platform, Tianhe Huigao's business covers installing semiconductor equipment and manufacturing and sales of polymer materials. Its shareholders are Hunan Tianhe Cloud Technology(天河国云) and Shenzhen Huigao Material Technology(深圳市汇高材料科技有限公司). Founded in 2015 by a group of doctors, Tianhe Cloud is one of the earliest Chinese enterprises involved in the blockchain.
At the April 20 signing ceremony, 38 vital industrial projects, with a total investment of RMB26.67 billion ($4.12 billion), were signed, covering imported goods processing, cross-border trade, precision medicine, and the semiconductor industry and ICs.
Also, at the event, several policy documents were released by the Hunan provincial government to support Changsha, its capital city, to build a high-quality manufacturing development pilot zone.