JW Insights: China's 15 companies in the mobile phone supply chain lost up to $2.31 billion in 2021

04-26 18:39
By Li Panpan
China's manufacturers in the mobile phone supply chain suffered great losses because of changes in clients and the industry environment in 2021. A JW Insights analyst's article points to these after tracking down 15 such loss-making companies.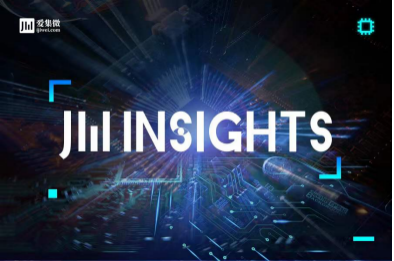 2021 was not a good year for mobile phone brands and their supply chain manufacturers. The performance of those manufacturers was significantly impacted by the reduced demand from consumers and the increased supply costs.

JW Insights researched the top 15 listed companies in the mobile phone supply chain in terms of losses in 2021. Their total losses are from RMB10.6 billion ($1.63 billion) to nearly RMB15 billion ($2.31 billion).
Among the top 15 companies, OFILM(欧菲光), Dongxu Optoelectronics(东旭光电), Visionox(维信诺), and *ST Xingxing Technology(*ST星星) all had a loss of more than RMB1 billion($153.81 million) followed by Chunxing Group(春兴精工), Zhiyun Automation(智云股份), Everwin Precision(长盈精密), and Deren Electronics(得润电子), each with a loss of more than RMB400 million ($61.52 million).
Other seven companies are Kuangshun Materials(广信材料), SVG Optronics(苏大维格), Tanyuan Technology(碳元科技), Baoming Technology(宝明科技), Jinfu Technology(锦富技术), Tatfook Technology(大富科技), and Honflex Electronics(弘信电子).
Six companies have lost money for two consecutive years from 2020 to 2021, namely OFILM, Dongxu Optoelectronics, *ST Xingxing Technology, Chunxing Group, Kuangshun Materials, and Tanyuan Technology. Their losses are narrowing. Everwin Precision has changed from large profits in 2020 to significant losses in 2021.
There are different reasons for those losses. Mostly, they are related to failures in coping with significant changes in costs for their R&D and supply chains, resorting to price wars, and increasing R&D investment to result in short-term losses.
OFILM's losses are foremost related to it being dropped out of its key customer Apple's supply list. A Bloomberg article in March said Apple severed ties with OFILM over allegations it's involved in a government program that transfers ethnic minorities from Xinjiang to other parts of the country for work. It is now expanding to new markets such as VR/AR and mobile cars and has incurred losses in its financial report. Its proactive report of the losses reflects its progress and confidence. Everwin Precision is for a similar reason.
*ST Xingxing Technology and Chunxing Group produced precision structural parts, but as mobile phone casings have shifted from metal to glass and composite materials, their performance has been in losses for two consecutive years.
The same is true for Baoming Technology, SVG Optronics, and Zhiyun Automation, supporting enterprises in the display industry. They suffer losses because of limited panel capacity, upgraded display technology with increased OLED penetration rate, and lowered prices of panels.
To sum up, the reasons for the losses of the top 15 listed companies in the mobile phone industry chain are changes in customers and the industry environment. In the meantime, business expansion, R&D investment, increased cost in the supply chain, and limited mass production yields also affect performance in the short term.