Chinese NEV giant BYD reports a 240.59% jump in Q1 net profits while its electronics subsidiary records an earnings slump

04-28 21:00
Chinese top new-energy vehicle (NEV) maker BYD announced a 240.59% year-on-year increase in net profits for the first quarter on April 27, while its electronics subsidiary recorded a 77.71% plunge in its quarterly earnings, according to a Global Times report.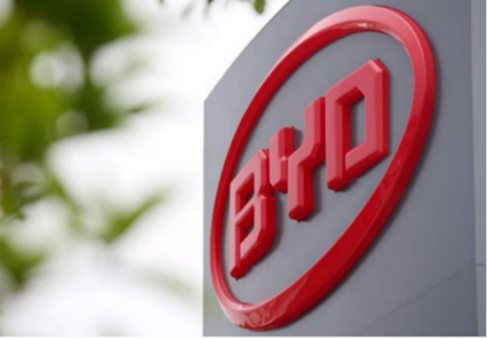 In a filing with the Shenzhen Stock Exchange, BYD said its operating income jumped 63% year-on-year to RMB66.83 billion ($10.19 billion) in Q1, and its net profits soared 240.59% to RMB808.41 million ($123.2 million).
BYD's brisk earnings mirror the rapid growth of the country's NEV sector despite a macroeconomic downturn and continued stringent COVID-19 measures.
The data from the China Association of Automobile Manufacturers (CAAM) shows that the country's NEV production in the first three months hit 1.29 million units while sales totaled 1.26 million units, both increasing around 140% from the year before.
Global Times said Shenzhen-based BYD reported NEV sales of over 100,000 units in March, a surge of 333% from the previous year. Its NEV sales in Q1 amounted to 286,300, a steep rise of 422.97% year-on-year.
Meanwhile, Hong Kong-listed BYD Electronics disclosed on Wednesday a plunge of 77.71% in net profits to RMB180.1 million ($27.5 million) in the first quarter.