Chinese RF producer Sunway Communication loses market value in the mobile phone market. Can it regain from the getting crowded MLCC market for new energy vehicles?

05-06 21:45
By Li Panpan
Chinese leading RF producer Sunway Communication(信维通信) began to lose its market value after it lost business for Apple's iPhone two years ago. It has tried to break into new markets such as MLCC for new energy vehicles. But it has been no easy road, despite the strong market potential, according to a JW Insights analyst article.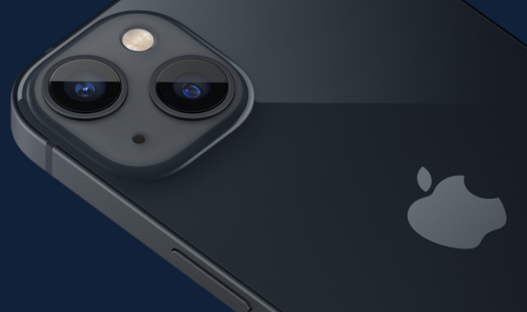 Two years ago, Sunway Communication was Apple's iPhone's supplier with a market value of over RMB60 billion ($9.19 billion). It is now at less than RMB15 billion ($2.3 billion).
Established in April 2006, the company is a specialized supplier of frond-end filters, car connectors, and MLCC and was listed on the Shenzhen Stock Exchange in November 2010.
But it faces declining demands for smartphones like many other mobile phone industry chain companies, resulting in fallen stock prices.
Sunway's stock price plummeted from more than RMB60 billion ($9.19 billion) at its peak two years ago to less than RMB15 billion ($2.3 billion).
Because of orders from Apple, Sunway's share price soared from RMB4 ($0.61)/share to RMB66($10.11)/share, an increase of more than 16 times from 2014 to August 2020, with a market value of RMB62 billion ($9.5 billion) at its peak.
Looking back on the past nine years of its operation, Sunway maintained high growth by following its major client Apple, making efforts in acoustics and RF front-end chips, especially in the first six years.
As the global smartphone market shipments fell into a stagnant state in the past two years, it did not keep pace with major clients while its competitors like Luxshare Precision(立讯精密) and Goertek(歌尔股份) work with Apple to achieve growth in TWS headset market.
Sunway has also been trying new fields, such as RF front-end filters, but with no excellent progress. It then targets automotive and MLCC fields.
Many mobile phone industry chain manufacturers have increased their efforts to enter the automotive market, especially in the past two years, stimulated by the rapid growth of new energy vehicles.
Sunway makes automotive antenna products and its previously acquired subsidiary Alex offers connector products. Its car connectors have already been supplied to automotive customers in batches.
There is fierce market competition in connectors, too, despite strong growth potential, whether for consumer electronics or the new energy vehicles. In the high-end market, overseas manufacturers occupy the leading market share. Many manufacturers rush into the low-end market, resulting in a price war. It's difficult for Sunway to make a breakthrough in this market.
As for the MLCC business, through a wholly-owned subsidiary, Sunway signed agreements with local partners to invest in a project with a registered capital of RMB2 billion ($305.91 million) in the second half of 2021.
However, similar to the automotive connector market, there are already large-scale MLCC manufacturers, such as listed companies like Three-circle Group (三环集团), Fenghua Hi-Tech(风华高科), and Hongda Electronics(宏达电子).
Strong market potential remains in RF frond-end filters, car connectors, and MLCC. It depends on how well Sunway can handle it to stand out.