"Chip Power Demo 2022" completes eight sessions, showcasing more innovation in China's semiconductor startup community

05-07 19:19
By Miranda Li
The "Chip Power Demo 2022" has completed eight sessions with over 30 hot and innovative semiconductor projects from China's IC startup community joining the online competition.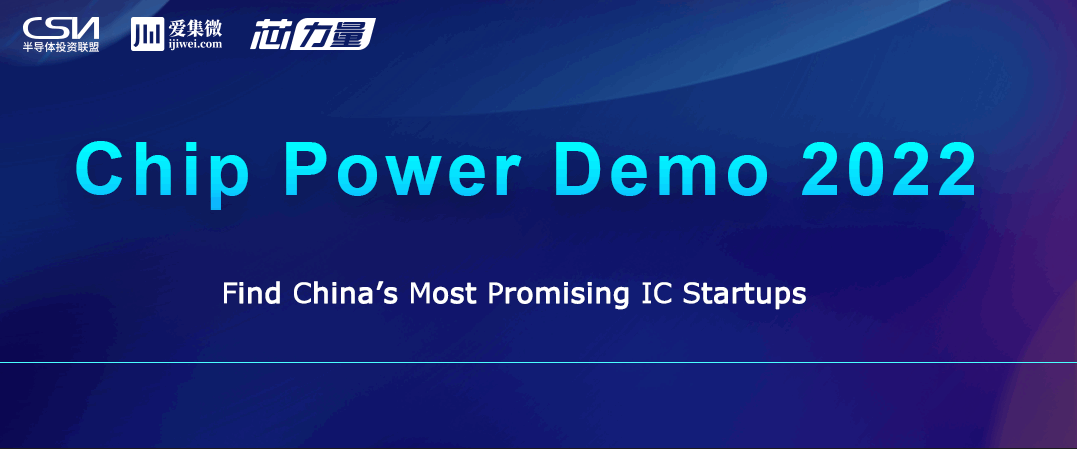 JW Insights and China Semiconductor Investment Alliance (CSIA) kicked off this year's annual event on March 9, 2022.
The heavy-weight panel judges for the event come from China's semiconductor investment community with their long-time experience in the industry.
GPU is again a hot area among this year's projects. AzurEngine Technology(芯动力科技) is such a player that participated in the third session on March 23. Founded in Zhuhai of southern China's Guangdong Province in 2017, it focuses on GP-GPU design. Its team members have devoted eight years to the research and development of the Reconfigurable parallel processor(RPP). Compared to a similar Nvidia GPU product, RPP is one-seventh in size and has largely-reduced power consumption. The company is adopting a differentiated strategy to seek opportunities in the edge server market, estimated at $3.6 billion.
Beijing Tsingray Technology Co., Ltd.(清雷科技) is a millimeter-wave radar technology developer. It presented its product at the fifth session, "Chip Power Demo," on April 6. As a startup incubated by Tsinghua University, the core team members have nearly twenty years of research experience in millimeter-wave radar. Its product can monitor health in breathing, heart beating, and sleep without body contact, protecting privacy. The company said that its products had received related qualifications and registration certificates.
The RF filter project by MEMSonics Technologies (武汉敏声) competing in the seventh session also won the attention of judges. The company's founders are three doctors and one academician in the field. The team has submitted 143 patent applications, with 43 patents approved for registration. It achieved a technical breakthrough in FBAR, securing funds up to $538.3 million.
2022 is the fourth year for the "Chip Power Demo." It has become a primary platform for semiconductor entrepreneurs to connect with China's investment community. The final competition and award winner ceremony is scheduled at the 6th Jiwei Semiconductor Summit in Xiamen of southeastern Fujian Province on July 15-16, 2022.