Most manufacturers of automotive-grade IGBTs are fully loaded with orders and the current product shortage remains in next couple of years

05-12 16:12
By Miranda Li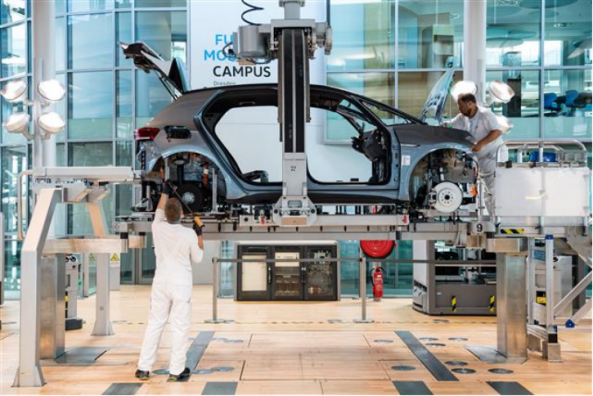 Source:AFP
As the new energy vehicle industry is developing rapidly, the consumption of IGBTs has surged. But the capacity expansion of the corresponding upstream industry chain is obviously not keeping up with the market demand, according to a JW Insights report.
There was an early warning in February in China's industry that IGBTs supply may become the bottleneck of automobile production in the second half of this year.
A check on the product catalog of the leading electronics distributor Future Electronics showed 2,192 IGBT-related product information, but only 121 were in stock by the end of April, 42 of which required a delivery period of 45 weeks or more. Some of them have their delivery time extended to 60 weeks.
According to an industry insider, the order-to-capacity ratio of IGBTs has been pulled up to 2:1. Considering the shortages, manufacturers tend to increase their orders to mitigate the possible future shortage risks, resulting in the real demand being about 1.5 times the actual supply capacity. This means that the current IGBT gap is as high as 50% or even higher than the current capacity.
In response to the critical situation, both Chinese and global IGBT manufacturers are actively expanding their production. The Chinese domestic market relies heavily on international suppliers. However, the expansion of global manufacturers cannot fulfill the market demand as the production capacity is still climbing. The proportion of production expansion is about 10%, which cannot meet the incremental demand for IGBTs in the market with a current 50% production gap.
An industry insider told JW Insights, "We are in direct supply with major clients and sign a contract every two years. Our current production capacity can only meet the signed orders. The next two years' production capacity has been ordered. We can spare no extra capacity for new orders; Otherwise, we may be subjected to future default risk. The other major suppliers are also facing the same situation."
With the international suppliers unable to cope with the current market demand, the JW Insights report said that the current shortage for automotive-grade IGBTs in China might not be alleviated until the release of more production capacity.