Central China's Wuhan launches a new AI and NEV research institute

05-13 13:50
By Miranda Li
Wuhan, the capital of central China's Hubei Province, took one step forward in new energy vehicle R&D with the official launch of a new institute on May 10 - The Wuhan AI and NEV Technology Research Institute.
The newly launched institute is located in the Wuhan Economic and Technological Development Zone (WHDZ). It comprises a NEV center, an AI center, and an AI industry-education-integrated demonstration institute.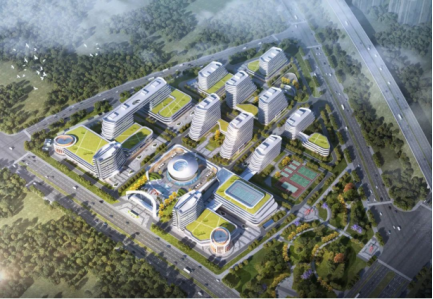 Source: WHDZ
WHDZ has an ambitious strategic plan to build itself as a "China's Auto Valley." It tries to create seven innovation platforms in three significant areas of intelligent connected vehicles, smart traffic, and smart equipment manufacturing.
The Wuhan University of Technology and WHDZ first established in 2013 the Wuhan New Energy Vehicle Industrial Technology Research Institute Co., Ltd. to promote the research and development, incubation, and industrialization of key technologies for new energy vehicles. Then in 2020, the two sides signed a cooperation agreement to build the Wuhan AI and NEV Technology Research Institute based on the original base, according to WHDZ news.