Arm China cooperates with Hangzhou-based CPU startup HJ Micro on server CPU and ecosystem

05-25 20:26
By Greg Gao
Arm China and Chinese CPU startup HJ Micro(杭州鸿钧微电子) jointly announced on May 24 that they will carry out in-depth cooperation in high-performance server processor infrastructure and ecosystem.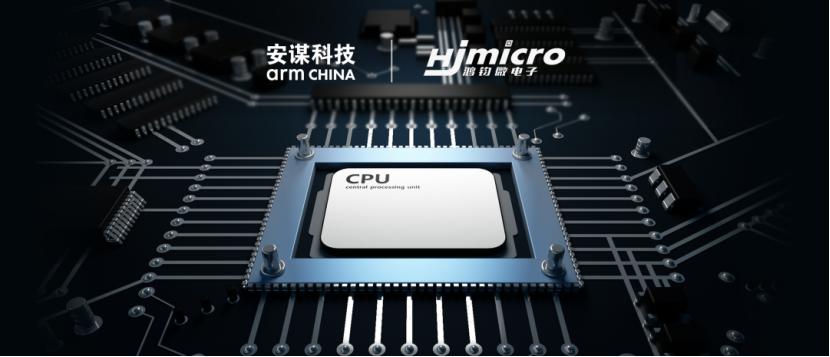 Liu Renchen, the newly appointed co-CEO of Arm China, said: "Servers and related infrastructure are the cornerstones of the digital economy, and processors determine their overall performance. Driven by platform technology iterations and ecosystems, the processor market is changing drastically. The high-performance large scale ICs such as server processors based on Arm architecture represents an important shift in server-based computing."
Based on Arm's high-performance CPU IP and self-developed technologies, and HJ Micro's rich R&D experience in the field of general-purpose processors and strong product innovation capabilities, the two companies will jointly improve the ecosystem of Arm server CPUs.
Liu Renchen added"We highly recognize the speed and efficiency that HJ Micro has demonstrated in CPU R&D capabilities. Arm China is committed to supporting the development and innovation of the Chinese local technology industry, and we are glad to further cooperate with HJ Micro to build a more prosperous high-performance Arm server processor ecosystem together, and promote the construction of digital infrastructures."
Shen Rong, CEO of HJ Micro, pointed out that as the global server market is in a period of change, the processor manufacturers are facing new growth opportunities. Since its establishment last year, HJ Micro developed has in rapid rise. Arm supported it to obtain the cutting-edge Arm IP, providing the infrastructure for its processors.
Established in 2021 and based in Hangzhou, the capital of Zhejiang Province in East China, HJ Micro excels in general-purpose processors and computer architectures. With its recent license of the Arm Neoverse N2 platform based on the Armv9 instruction set, HJ Micro will develop server CPUs with higher efficiency and easier deployment. (校对/WM Zhang)