China's leading car battery manufacturer Camel Group is building a battery plant in North America

06-14 20:29
By Li Panpan
China's leading car battery manufacturer Camel Group(骆驼股份) has established an advanced battery R&D and sales center in the United States with a battery factory under construction.
It has introduced a number of household energy storage products in the North America market through local distribution channels.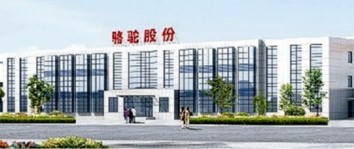 Camel Group shared this information on its investor relationship management platform on the Shanghai Stock Exchange on June 13.
Founded in 1980 in Xiangyang, northern China's Hubei Province, Camel Group was listed on the Shanghai Stock Exchange in 2011. It specializes in the R&D, production, and sales of lead-acid and EV lithium-ion batteries. It also engages in used battery recycling development. Currently, its manufacturing capacity matches its recycling capacity, realizing the low-carbon and green reuse of renewable resources.
Camel Group pays great attention to its international expansion. It seizes the opportunities of the energy storage industry, actively participates in the bidding of overseas industrial and commercial energy storage projects, and expands household energy storage customers in North America, Southeast Asia, Oceania, and Africa.
Although some of its Chinese customers have reduced or suspended part of their production from January to May this year because of the COVID-19 pandemic, market demand is expected to usher in an explosive rise with the gradual recovery of production capacity and output of crucial automobile production bases in eastern and northern China.