BYD's Hong Kong shares drop over 18% as Buffet is rumored to cut his holdings in the Chinese EV and battery maker

07-15 12:42
BYD's shares on Hong Kong Stock Exchange fell more than 18% for four consecutive days amid speculation that its major backer Warren Buffett may be selling his stakes in the Chinese electric car and battery giant, according to Yicai Global report.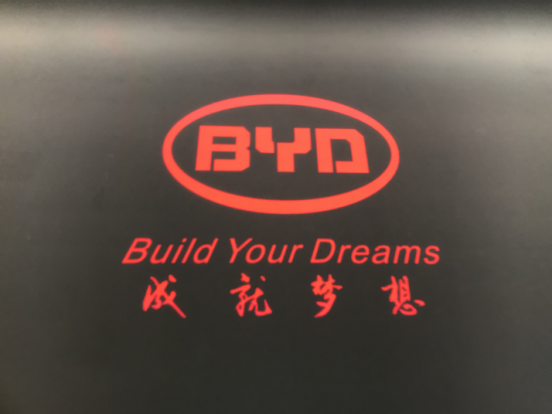 BYD said that it has not seen information about shareholders cutting their positions, yet market participants believe Buffett may be dumping his.
Per Hong Kong bourse data, 225 million BYD shares appeared in the Hong Kong Stock Exchange's clearing system on July 11, triggering the speculation that they came from Buffett's investment platform, Berkshire Hathaway. In 2008, Buffett subscribed to the same number of Hong Kong shares of BYD with an investment of $ 230 million.
Buffett has likely entrusted Citibank to sell the shares to multiple buyers, a Hong Kong investment banker told Yicai Global.
But a source at BYD's investor relations department told Yicai Global: "We've checked the relevant information but haven't seen any shareholders reduce their holdings. Shareholders with a five-percent or larger stake need to declare relevant rights and interests before cutting their holdings."
Based on Hong Kong bourse rules, major shareholders of listed firms with at least five percent of the stock are required to declare within three trading days when they pare or boost their holdings by a certain amount.
Market participants were bullish on new energy stocks in late June, noted Hu Yu, a chief economist at Xinding Fund Management. Buffett often sells to pocket fat profits when the market rises sharply, he added, giving a possible reason for the stake sale.
Berkshire Hathaway owns 7.73 percent of BYD's Hong Kong shares, the value of which has soared 37 times to about HKD69 billion ($ 8.8 billion) based on BYD's closing price of HKD306.80 ($ 39.09) on July 11.
The market penetration rate of electric vehicles may be close to 30 percent in China, and as high as 50 percent in some cities, which is several times that of the United States, Lin Jiayi, chief executive of Xuanjia Financial, told Yicai Global. EV makers are not likely to increase their profits, given predictable consumption capacity, according to the Yichai Global report.