The 6th China Semiconductor Investment Alliance Council was held with more listed Chinese chip company CEOs participating in and accepting 31 new council members

07-20 21:54
By Miranda Li
The 6th Council of the China Semiconductor Investment Alliance (CSIA) was held at the 6th JWSS (Jiwei Semiconductor Summit) on July 15 in Xiamen of southeastern China's Fujian Province, along with Salon of China's listed IC companies.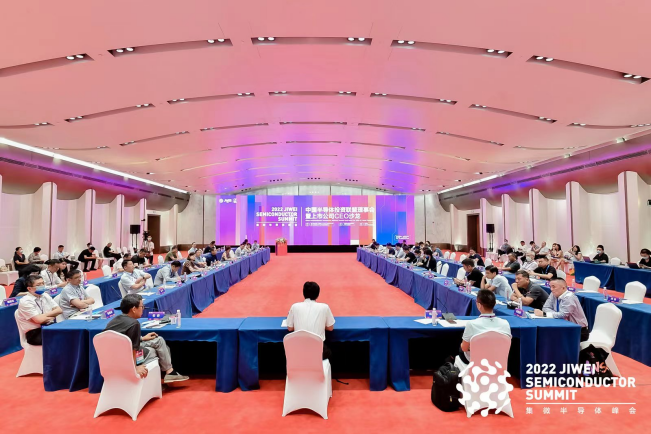 In addition to CSIA's investment institution members, more than 50 chairmen /CEOs of listed companies took part in the meeting, bringing closer communications between senior investment and industry leaders, a first time practice for CSIA.
CSIA was initiated by JW Insights and major Chinese semiconductor investment institutions, including National IC Industry Investment Fund (the Big Fund) at the 1st JWSS in 2017. Initial council members came from 53 enterprises and 26 investment institutions. At July 15 meeting, the Council announced 31 new council members led by Stony Creek Capital.
Ding Wenwu, president of the Big Fund and chairman of the CSIA Council, expressed his optimism about China's semiconductor industry's long-time development and the government's willingness to increase investment. "Our industry should establish strong confidence, determination, and patience in facing more challenges to come amid technological and geopolitical changes," he said.
Since its establishment, CSIA has cooperated with various central and regional government departments to coordinate industrial resources and maintain market orders. CSIA's objective is to deepen cooperation in the industry, promote the investment and M & A, ease difficulties in investment and financing, and support the strategic goal of leapfrog development in China's IC industry.
Other speakers at the July 15 meeting include Yang Xudong, deputy director of the Electronic Information Department of the Ministry of Industry and Information Technology(MIIT); Chen Datong, co-founder of Oriza Holdings; Fu Hongyan, Secretary of the Party Committee of Shanghai Science and Technology Venture Capital Group.(校对/WM Zhang)