JW Insights: China's semiconductor equity investment has a total of 272 financing cases in the first half of 2022, up 36% year-on-year

07-21 18:37
By Li Panpan
JW Insights Consulting Division released the "China Semiconductor Equity Investment Report", showing there were a total of 272 financing cases in the first half of 2022, a 36% year-on-year increase, at the 6th JWSS (JiWei Semiconductor Summit) on July 15 in Xiamen of southeastern China's Fujian Province.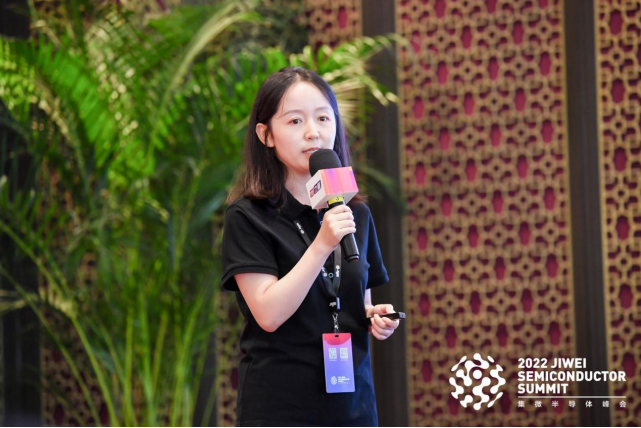 JW Insights analyst Wang Yanli presented the report, which estimated the total amount in China's semiconductor equity investment in the half of 2002 at RMB55.5 billion ($8.21 billion), a year-on-year increase of 72%.

The IC design industry is still the focus of the investment with 110 financing cases in this sector, accounting for 40% of the total in the period, Wang said.
The upstream of the chip-making industry has also received more attention from China's investment community this year, mainly due to the continued U.S. restrictions on exports of advanced equipment and materials to China.
In the first half of 2022, 28 and 24 financing cases occurred in semiconductor equipment (including display equipment) and semiconductor materials (including display materials), taking up 10% and 9% investment proportions, respectively.
The top five investment tracks with the most investment- analog, semiconductor equipment, logic chip, sensors, and semiconductor materials, accounted for almost half of China's semiconductor financing deals in the first half of the year. Their respective numbers: 41 financing cases for analog chips, 28 semiconductor equipment, 27 logic chips, 25 sensors, and 24 semiconductor materials.
Geographically, in the first half of 2022, the financed semiconductor companies were relatively concentrated, with 84% based in five major regions of Jiangsu, Guangdong, Shanghai, Zhejiang, and Beijing. Among them, Jiangsu Province accounted for the highest proportion, reaching 27%, according to the JW Insights report.
Globally, the semiconductor market sales in 2022Q1 reached $151.7 billion, of which the Chinese mainland market was $50.5 billion. In 2021, the market sales of China's semiconductor industry were RMB1,045.83 billion ($154.64 billion) in the data by SWST.