Chinese EV maker BYD is trying to expand its global presence and launch new EV models in Japan next year

07-28 17:57
By Greg Gao
Chinese electric vehicle manufacturer BYD plans to sell electric cars in Japan next year, marking its entry into Japan's passenger car market, the EV giant announced in a statement recently.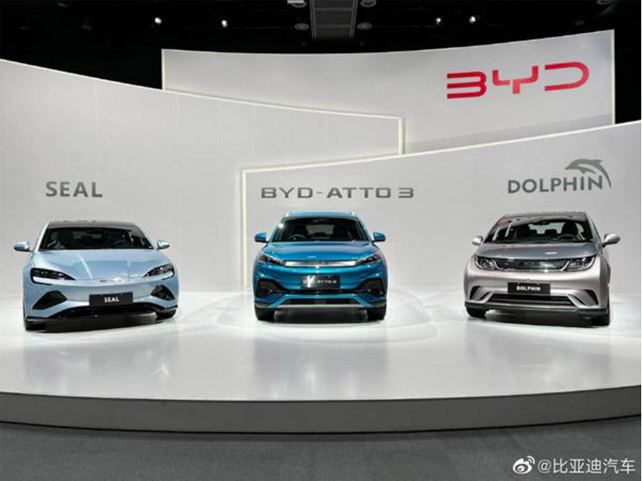 The company will launch three pure electric models in Japan, ATTO3, an SUV built on its e-platform 3.0, an all-electric subcompact hatchback Dolphin, and a sedan Seal targeting Tesla Model 3. BYD also intends to establish more than 100 auto distribution terminals in Japan by the end of 2023, provide after-sales service through sales agents, and establish its customer service system in Japan.

The move comes as part of the company's current push to expand a presence in the global auto marketplace.
On July 26, Shanghai Securities News quoted industry insiders saying that BYD's overseas electric vehicle business is actively expanding with steady growth.
It has already started selling electric cars and plug-in electric hybrids in markets around the world, including Norway, New Zealand, Singapore, Brazil, Costa Rica, and Colombia, reported Reuters.
The Shenzhen-based company was founded in 1995 as a battery business and has grown into a total energy solution and EV manufacturing company. Power battery is one of the core components in electric vehicle manufacturing, and now it has become a critical factor in BYD's low-cost competitive advantage.
As the world pays attention to establishing a low-carbon society, more and more countries have begun to promote carbon emission reduction, and the transformation of electric vehicles to replace ICE vehicles has accelerated.