JW Insights: More Chinese companies develop FPGA products, bringing golden opportunities for domestic interface IP companies

09-30 15:10
By Kate Yuan
More Chinese companies are accelerating the development of their own FPGA chips, creating new opportunities for interface IP companies as their upstream suppliers, according to a JW Insights article on September 27.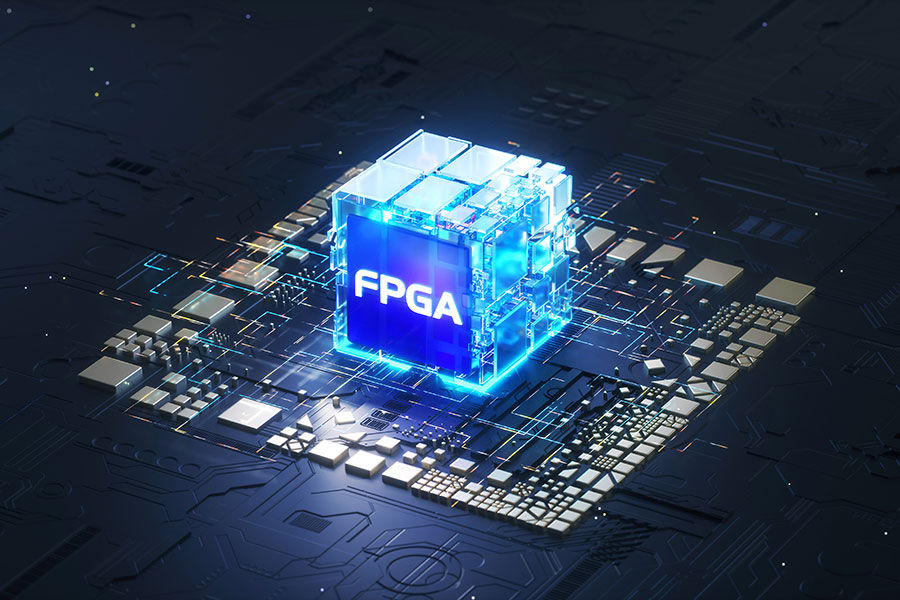 FPGA (Field Programmable Gate Array) is an integrated circuit designed to be configured by the users. FPGAs are programmable with flexibility, high performance, and low energy consumption compared with CPUs, GPUs, and ASICs. FPGAs have clear advantages in time-to-market and costs.
Although FPGA is a niche market compared with CPU and GPU, it is an important AI-related chip and plays an irreplaceable role in communications, data centers, and industrial applications. In recent years, the value of FPGA has become more and more prominent with the rise of AI computing, 5G communication, and heterogeneous computing.
According to market research firm Frost & Sullivan, the global market size of FPGAs is expected to grow from $6.86 billion in 2021 to $12.58 billion in 2025, with a CAGR of about 16.4%.
The Chinese market is on a rapid rise. Frost & Sullivan said China's FPGA market has grown from about RMB6.55 billion ($905.87 million) in 2016 to about RMB15.03 billion ($2.08 billion) in 2020, with a CAGR of about 23.1%. With the acceleration of domestic substitution efforts, the Chinese market is expected to reach RMB33.22 billion ($4.59 billion) by 2025, with a 16.6% CAGR in 2020-2025. Currently the international FPGA suppliers occupy more than 80% of China's market.
The good news is that many domestic FPGA companies have begun to enter some more specialized markets and have and shaped up. They include Anlogic Infotech (安路科技), Pango Microsystems (紫光同创), Fudan Microelectronics (复旦微), Chengdu Sino Microelectronics (成都华微), and Intelligence Silicon(智多晶).
Market Analysis believes that FPGAs have ushered in an excellent opportunity for domestic substitutes caused by geopolitical changes.
The IP industry, as a upstream part for the FPGA industry chain, attracts tremendous attention accordingly.
A mature IP module can help FPGA design companies focus more resources on building the core competitiveness of their products, rather than having to independently develop all the IPs required for a chip. This can not only improve product reliability, but also significantly reduce chip design costs and R&D cycles.
For FPGAs, processes, gate-level scale and SerDes IP speed are the core indicators of current product performance. Among them, SerDes IP technology is particularly critical to developing FPGAs.
IPnest said Synopsys, Cadence, and Rambus are in the first echelon of the world's leading IP companies list, all of which are from the US, and the highest speed of their SerDes PHY has reached 112Gbps.
However, the domestic interface IP industry is still in the catching-up stage, and very few domestic companies can provide mature interface IP for FPGAs.
In recent years with the support of the governmental policies and the joint efforts of the whole industry, many interface IP companies have emerged in China, including Kniulink (牛芯半导体), Innosilicon (芯动科技), Akrostar (芯耀辉), Actt (锐成芯微), and Naneng Micro (纳能微).
The 28Gbps SerDes IP launched by Kniulink is the first ultra-high-speed, high-specification SerDes IP product on the domestic 14/12nm process line. The 32Gbps SerDes IP is expected to be developed by the end of the year.
Although the domestic interface IP industry has achieved gratifying achievements in recent years, they still face huge challenges. How to find the real needs of domestic FPGA companies, and how to improve the compatibility of interface IP products are two major questions to answer.
As the FPGA market continues to expand, and the domestic substitution trend stays, there will be more demand for SerDes IP. Domestic IP suppliers represented by Kniulink may have more to celebrate.