Japan reportedly weighs semiconductor export curbs to China under US pressure, prompting concern among equipment makers

11-04 14:17
The US is urging allies including Japan to follow its lead on restricting exports of advanced semiconductors and related technology to China, likely intensifying the impact of Chinese-American tensions on chipmakers worldwide, reported Nikkei Asia on November 1.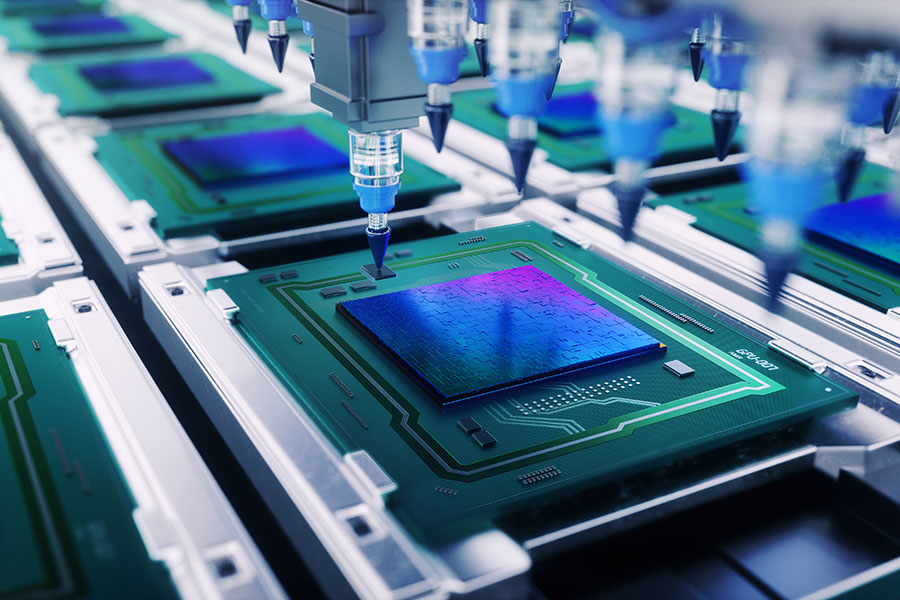 Japan has begun internal discussions on the issue at Washington's request, a Japanese government insider said. Officials are weighing which restrictions can be adopted in Japan, and will watch how other US allies such as the European Union and South Korea respond.
The sweeping export controls announced October 7 by the US Commerce Department span chipmaking equipment, design software and even engineers who support semiconductor manufacturing in China.
"We were talking to our allies. No one was surprised when we did this, and they all know that we're expecting them to cover likewise," Alan Estevez, undersecretary of commerce for industry and security, said during an event hosted by a US think tank on November 1.
Asked about the impact of the US curbs on China, Yasutoshi Nishimura, Japan's economy, trade and industry minister, told reporters, "We are in communication with the U.S. and holding hearings with domestic companies based on that."
"This will actually result in even better cooperation between Japan and the United States and fewer restrictions on joint development and production of advanced node items," said Kevin Wolf, a former official of US government.
In addition to exports of chips and chipmaking technology, Washington's curbs restrict US nationals from working at or doing business with Chinese semiconductor companies.
American engineers who were working at Chinese chip fabrication facilities are starting to return to the US. Dutch chip tool maker ASML Holding has told American employees to stop servicing customers in China, according to Nikkei Asia.
Japan's semiconductor industry is bracing for the possibility of similar curbs.
"If production of advanced semiconductors halts in China, there will be less of a need for high-added-value, cutting-edge production equipment, one of Japan's strengths," said a representative at a major chipmaking equipment manufacturer.
An industry group estimates China's market for chip production equipment at $22 billion this year -- 22% of the global total, behind only Taiwan and South Korea. With Tokyo's plans regarding export controls unclear, companies such as Nikon are examining the potential impact on their business, said Nikkei Asia.
The U.S. holds 12% of the global semiconductor market, while the Taiwan region and South Korea each have about a 20% share and Japan has 15%. Some American players have called for other countries to adopt U.S.-style export curbs, arguing that it is unfair for only American companies to lose out on Chinese business.
But losing access to a leading market could further dent earnings at companies already facing a market down turn. US-based chipmaking equipment company Applied Materials has downgraded its earnings forecast for the three months through October due to the new restrictions, expecting a hit to sales of between $250 million and $550 million.