Newly appointed chip giant, Qualcomm's CCO Jim Cathey, tours China, being the few among top US executives since pandemic outbreak

11-16 17:56
By Li Panpan
US chip giant Qualcomm's newly appointed chief commercial officer Jim Cathey is making a one-month tour in China, addressing high-profile industry conferences, inspecting its newly expanded packaging plant in southern China's Wuxi, and meeting local employees, key Chinese customers, as well as government officials. He is one of the few US chip company senior executives to make such a ground trip since the pandemic outbreak and series of US sanctions on Chinese technology companies, reported JW Insights.
In a meeting with Chinese trade media on November 11, Jim Cathey said, "The trip to China has been very good for me to see it firsthand; it's going to be a very promising time in this market."
Jim Cathey was appointed CCO of Qualcomm this May, responsible for global sales, strategic partnership, and business development.
Commenting on Qualcomm's RF360 Technology packaging plant in Wuxi, he said, "The facility is really quite strategic to us." In recent years, Qualcomm has achieved remarkable results in the RF business, lifting its revenue growth.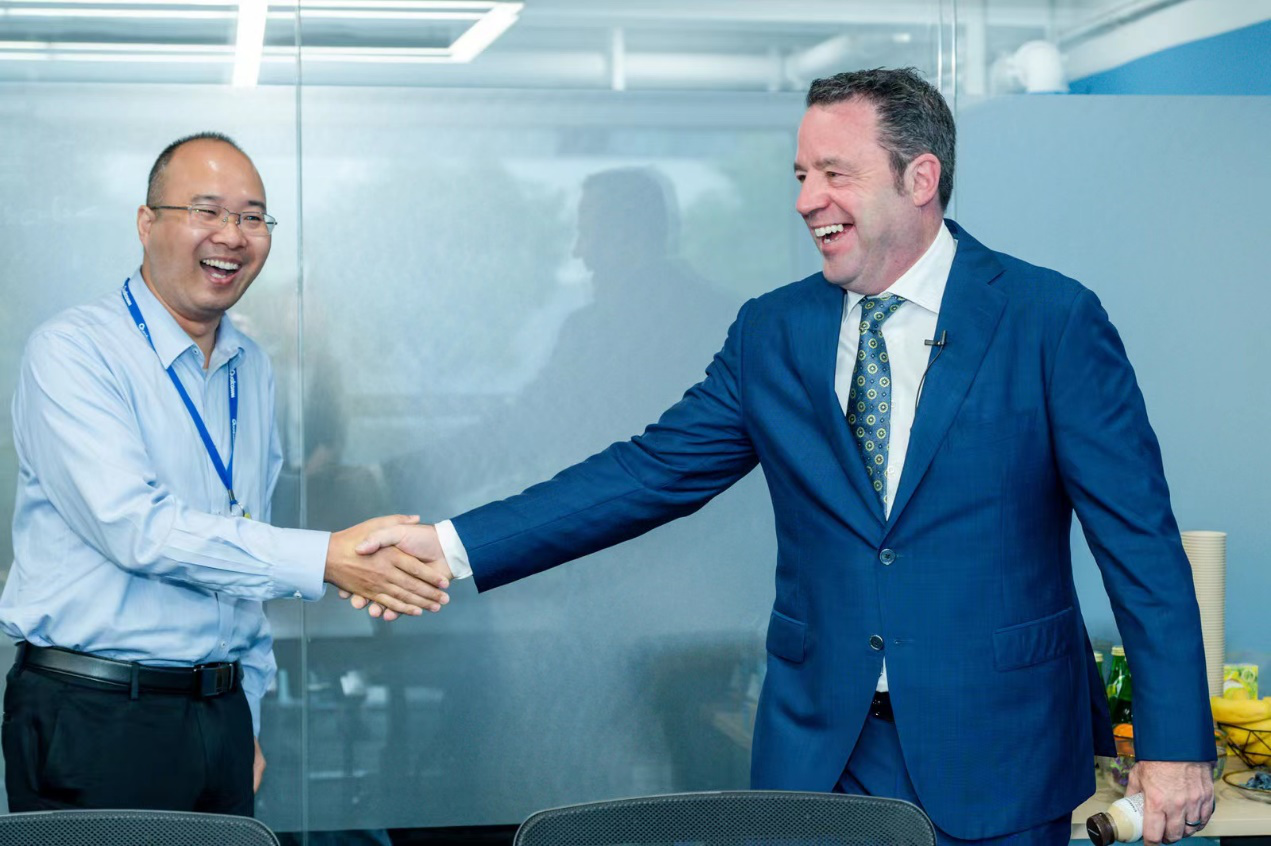 Jim Cathey (right) with employees of Qualcomm's Wuxi RF facility
The Wuxi factory was established in 2000 as a joint venture between Siemens and Panasonic for filter products. After a series of acquisitions and ownership changes, it joined Qualcomm in 2017 and became its wholly-owned subsidiary in 2019, covering chip-scale filters, thin-film acoustic filters, and integrated modules. In May 2021, the Wuxi factory started the second phase of expansion dedicated to RF products and is scheduled to produce the first sample products in the first quarter of 2023.
Jim Cathey said, "Sharing the success with the local team here, definitely has, one of the big contributors has been the great relationship with the local government, the challenges you have with a facility like this during the pandemic can be daunting. The local government has been nothing but outstanding in cooperating during those difficult times." "The ability of the Wuxi team has for advanced packaging is really important to us, and I see that continuing," he added.
Before his stop in Wuxi, Jim Cathey attended two major national events in China last week - China International Import Expo (CIIE) held in Shanghai and the World Internet Conference (WIC) in Wuzhen. He delivered speeches on 5G and Qualcomm's innovative practices at the events.
"My biggest takeaway at CIIE is that there was a significant showing of new products and technologies by many companies in China and the global market. It was also impressive to see how in touch the government officials are with the market, what is growing and the changes, their level of understanding of the market was impressive," he said.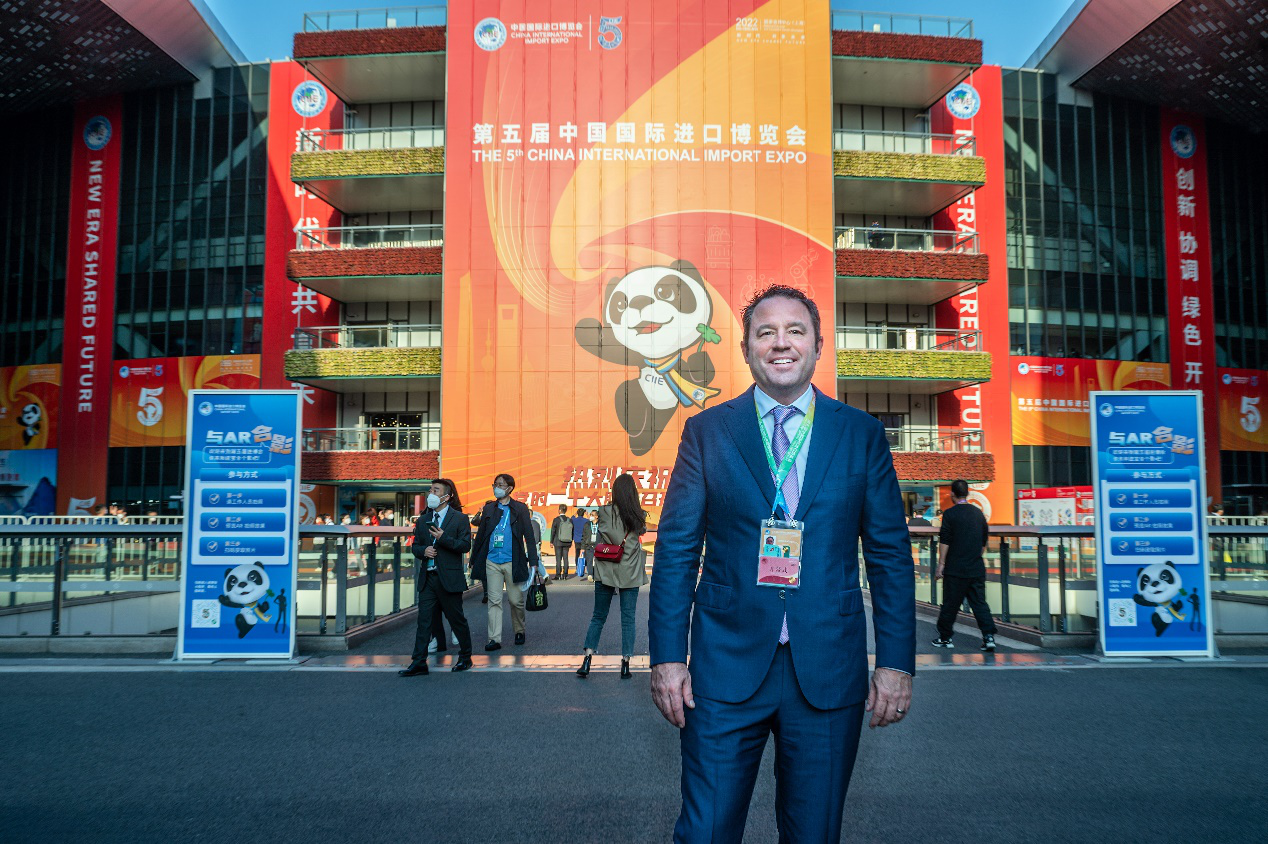 Jim Cathey at the Fifth China International Import Expo
"The China market is expanding at a very fast grade, there's always been a strong ecosystem as it relates to mobile technology, primarily cellphones, but the growth in the adjacent market, for example, automotive, industrial IoT, XR, VR, AR, and computing is growing much faster than most of the people predicted," he noted.
"It just continues to highlight the importance of the China market to Qualcomm and our global ecosystem as well with our partners from China and the global markets," he added. For growth opportunities in China, the number one would undoubtedly be automotive; Smart cities, smart connected roads, industrial IoT, XR, and the future computing industry also have tremendous growth opportunities in China, Jim Cathey said.