Well-known Chinese IC entrepreneur Zhu Yiming calls for cooperation and fair competition in the global semiconductor industry

11-18 22:50
By Greg Gao
Zhu Yiming, CEO of Chinese leading memory chip maker ChangXin Memory Technologies (CXMT长鑫存储), called for cooperation and fair competition in the global semiconductor industry and warned that anti-globalization sentiment will harm the innovation of the integrated circuit industry. He made the remarks on November 17 at the 2022 World Conference on Integrated Circuits in Hefei of eastern China's Anhui Province.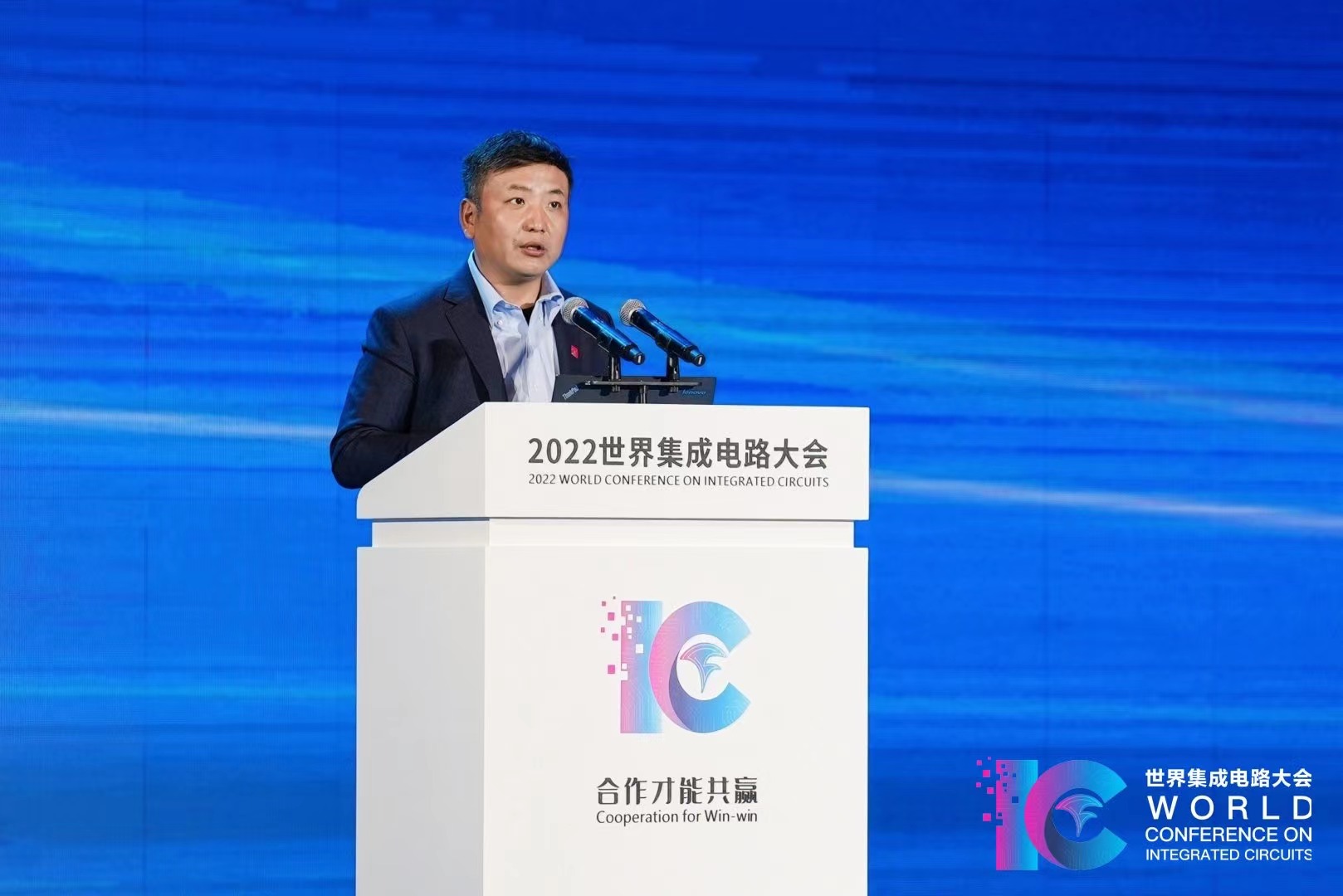 Zhu Yiming is a well known IC entrepreneur in China. He received his high education in both China's prestigious Tsinghua University and the US's State University of New York at Stony Brook. He also worked as chip designer in the Silicon Valley. In 2005, he returned to China and founded GigaDevice Semiconductor, which soon became the first Chinese leading player in the global NOR Flash market. In 2018, he became the Chairman & Chief Executive Officer of CXMT.
CXMT was founded in 2016 and based in Hefei, eastern China's Anhui Province, CXMT is a leading integrated device manufacturer (IDM) specializing in the production of DRAM memory.
In Zhu's opening remark at the conference, he said that the IC industry must adhere to market-oriented development. He hoped that the semiconductor industry players would continue to promote cooperation in the global supply chain with a more open attitude.
Zhu mentioned that IC is an industry that has benefited from the global division of labor and has achieved significant development. Globalization drives the continuous IC development. The global development of integrated circuits has dramatically reduced the price of digital products and significantly accelerated the digitization process of human society.
"The globalization of the semiconductor industrial chain is a historical trend. Although the industry faces anti-globalization sentiment and escalating geopolitical risks, we still firmly believe that cooperation can lead to win-win results. Any single country, whether from the supply chain perspective or market size, is not enough to support the huge investment in the IC industry. Enterprises should unite and promote cooperation in the global industry chain ," Zhu added.