JW Insights: China's massive expansion in the lithium battery industry may result in overcapacity

12-01 14:14
By Li Panpan
The lithium battery market in China is full swing, driven by new energy vehicles and energy storage boom. The massive expansion of Chinese battery and car companies may result in overcapacity and an industry reshuffle for more high-quality products in the near future, said a JW Insights report.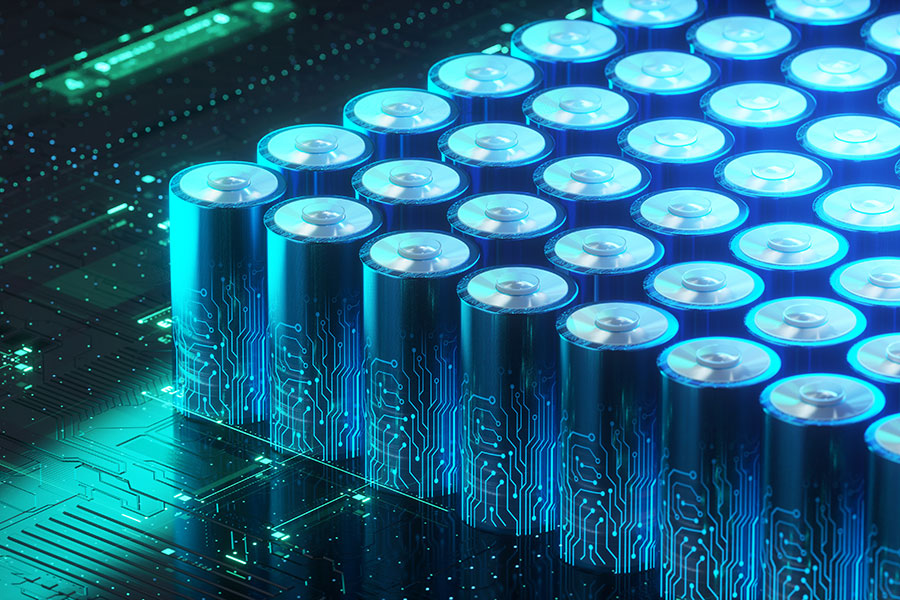 The new energy industry has ushered in rapid development, boosting up demands for lithium batteries, particularly from the rising penetration rate of new energy vehicles.
As the world's largest automobile manufacturing and consumer market, China ranks first in the production and sales of new energy vehicles. Data from China Passenger Car Association showed that China's new energy vehicle production was 5.59 million in the first ten months of 2022, a year-on-year increase of 108.4%, with a cumulative penetration rate of 24.7%.
The huge TWh-level lithium battery market brought by the development of new energy vehicles in China has attracted upstream and downstream lithium battery manufacturers and capital to enter the market one after another.
Energy storage is another fast-growing market for lithium batteries that emerged in recent years. Data from the research institute EVTank shows that the overall global shipment of lithium-ion batteries for energy storage last year was 66.3GWh, a year-on-year increase of 132.4%.
More demands for lithium batteries also come from traditional consumer electronics as an important segment. GGII estimates that global consumer lithium-ion battery shipments will reach 95GWh by 2023.
The Chinese lithium battery supply chain has experienced an imbalance between supply and demand. Taking lithium carbonate, the most important raw material of lithium batteries, as an example, the current price is close to RMB600,000($83,570)/ton, which increased by ten times in less than two years.
Lithium battery companies have accelerated their production capacity expansion to meet market needs. Almost all first- and second-tier lithium battery companies in China, including CATL, BYD, CALB(中创新航), EVE Battery(亿纬锂能), Sunwoda(欣旺达), Pylon Tech(派能科技), Great Power(鹏辉能源), Desay Battery(德赛电池), Farasis Energy(孚能科技), Tianneng Battery(天能股份), and Lishen Battery(力神电池) have announced expanding production capacity to produce power batteries or energy storage batteries.
Since last year, CATL has started nearly ten production capacity expansion projects, including factories in Germany and Hungary. BYD expanded its production in China as with planned capacity exceeding 400GWh.
At the same time, automakers are also scrambling to lay out the battery business. New energy car companies led by Tesla and traditional car companies transitioning to electrification have built their own battery factories to gain an up hand.
Lithium battery manufacturing has a low technical threshold but a lengthy construction and production cycle of more than a year. So the production capacity cannot be increased to meet the market demand even if launched immediately. When capacity expansion exceeds market demand, the excess is inevitable.
Data from Boston Consulting Group shows that, by 2025, China's lithium battery market demand is expected to reach 680 GWh. JW Insights estimates that the planned production capacity announced by Chinese companies will have exceeded 2.6TWh by 2025. Overcapacity may become the normal state in the country's lithium battery industry in the next few years.
Ouyang Minggao, an academician of the Chinese Academy of Sciences, said there will be a periodic excess of power battery capacity in 2025. Not long ago, Liu Jincheng, chairman of EVE Battery, also said there would be overcapacity in the entire lithium battery industry chain as early as in 2024.
Despite the excess production capacity, the high-quality production capacity of the first-tier players is still in short supply. The problem of "overcapacity in low-end and shortage of high-end products" is particularly acute.
An industry insider noted that a large number of new entrants in the industry often start from the lower end, causing homogeneous competition and low-end overcapacity and an industry reshuffle.
Liu Jincheng believes there will be no surplus of high-quality, cost-effective battery products. He is optimistic about the future development of large cylindrical and large iron-lithium batteries.
China has established a complete lithium battery industry chain, and its players are in a leading position, whether in lithium battery supply or technology development. However, international companies in Japan and South Korea are working hard; Europe and the United States, as essential consumer markets for lithium batteries, are also vigorously promoting the independent development of lithium battery production with government support.
To maintain their leading position, Chinese lithium battery companies need to consolidate their technical barriers and enhance their core competitiveness while reducing costs and increasing efficiency, concluded the JW Insights report.