Chinese IoT chips vendor UNICMICRO wins Most Growth Potential Award of the Year

12-22 18:18
By Greg Gao
UNICMICRO(广芯微), a low-power IoT chips company based in Guangzhou, won the Most Growth Potential Award of the Year at the 2023 China Semiconductor Investment Alliance (CSIA) Annual Meeting & China IC Top Award Ceremony held on December 17 in Hefei, eastern China's Anhui Province.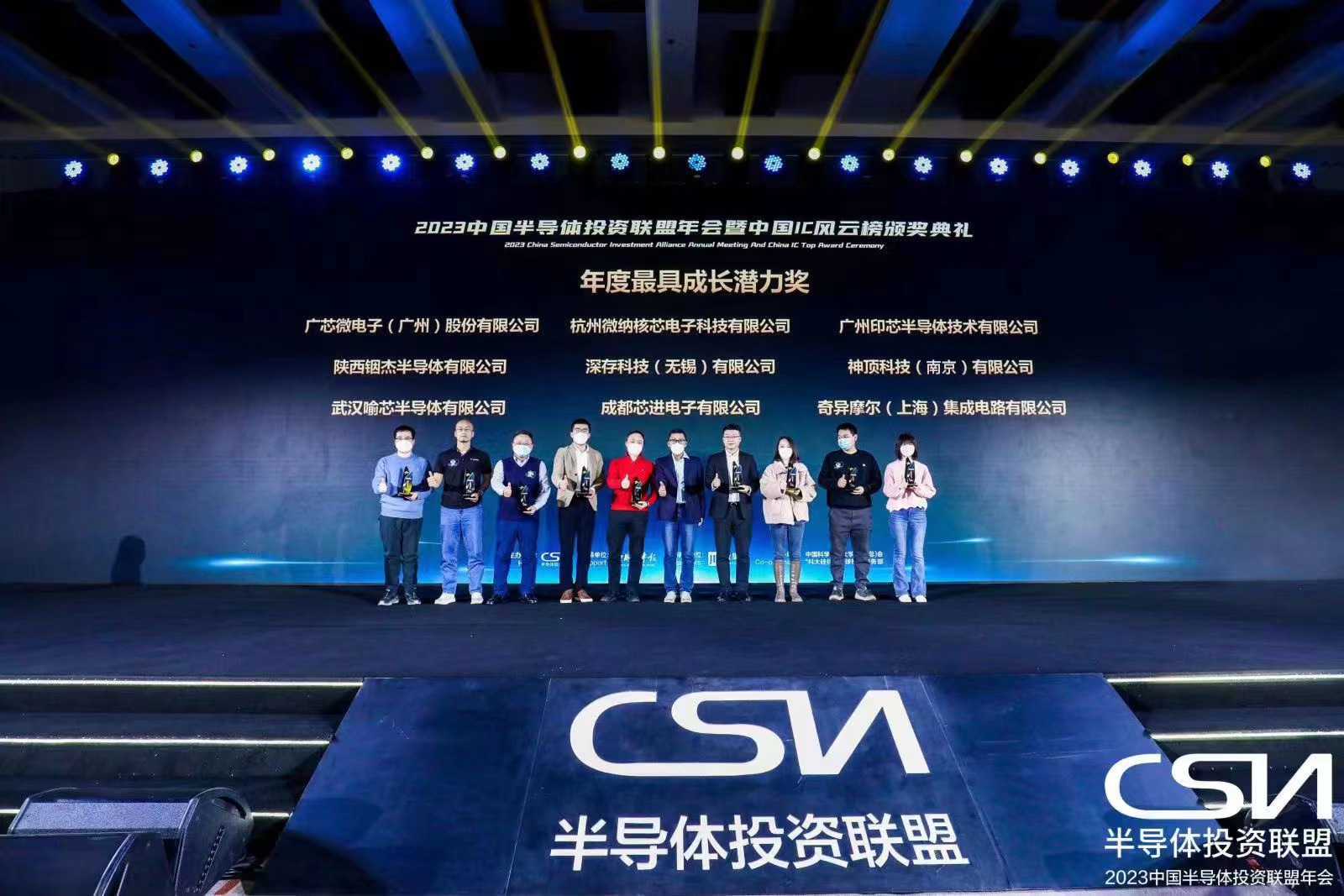 Ten Chinese companies received this category of award, including Kiwimoore(奇异摩尔), Vicore Tek(神顶科技), Tyrafos(广州印芯), Nanocore Chip(微纳核芯).
Since its first successful chip tape-out in April 2019, UNICMICRO has mass-produced a variety of products, with process nodes covering 22nm-180nm. It provides differentiated products with high performance and low energy consumption in the application fields of new energy, industrial control, and Internet of Things.
Mo Jun, deputy general manager of UNICMICRO, said that the overall focus of the integrated circuit industry next year may still be based on capacity reduction, and there may be overcapacity in some application areas. Therefore, UNICMICRO will actively adjust the direction, focus R&D resources on high-end products, and continuously improve chip performance.
Founded in 2017, UNICMICRO currently employs nearly 100 people. Headquartered in the Guangzhou Development Zone, it has R&D centers in Shanghai and Suzhou and a sales representative office in Shenzhen.
Since its foundation, UNICMICRO has raised nearly RMB 300 million($43 million) from well-known investment companies, including Walden International and Zhilu capital.
CSIA's The Most Growth Potential Award of the Year aims to recognize emerging startups in the semiconductor industry with growth potential, help investors better understand the market environment and industry trends, and promote startups' rapid development.