JW Insights: More Chinese GPU startups are launching final products, but encounter more challenges in geopolitical changes
Chinese article by
Oliver

01-18 16:39
By Kate Yuan
New challenges have emerged including software adaptation and supply chain as Chinese GPU companies enter crucial development stage, according to a JW Insights report on January 16.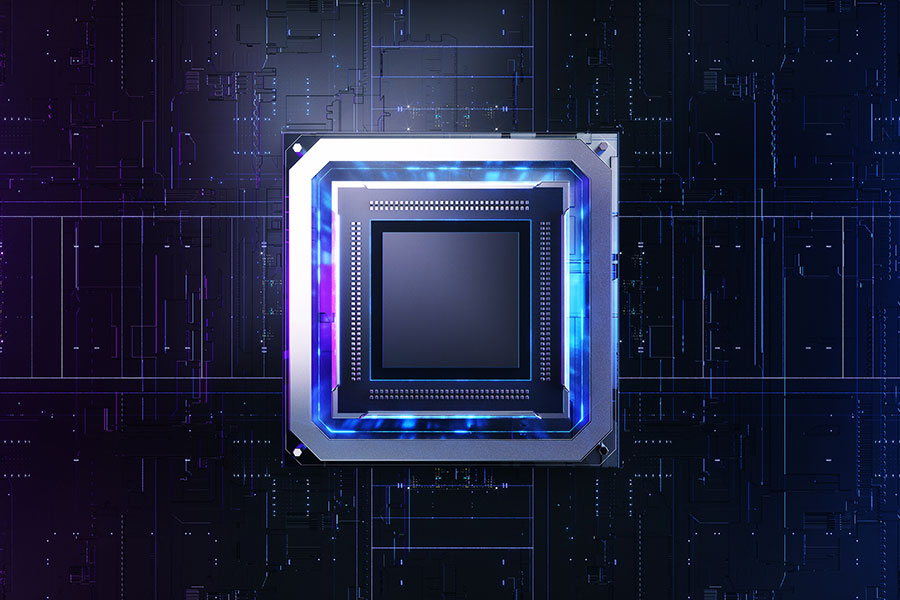 Chinese GPU companies have sprung up in recent years, and it was easy for them to receive huge financing quickly. However, the new US control measures last year have cooled the industry down. Investors are reviewing current situations and planning for future development with more caution.
Against this backdrop, Zhang Wen, founder, chairman and CEO of Biren Technology (壁仞科技) - China's GPU star, told JW Insights that he is still confident in the future of Chinese homegrown GPUs. The year 2023 will be critical because the whole industry has entered the stage of launching final products.
GPU players mainly choose between two tech routes, GPGPU (General Purpose Computing on Graphics Processing Units) and GPU for rendering. The former includes Biren Technology, Denglin Technology (登临科技), MetaX (沐曦), and Iluvatar CoreX (天数智芯), while the latter has Lisuan Tech (砺算), Siroywe (深流微), and Vastai Tech (瀚博).
"GPGPU and GPU for rendering both require huge talent resources and capital input. It is quite challenging to develop two kinds at the same time. Therefore, Biren has chosen to focus on GPGPU, prioritizing achieving breakthroughs in artificial intelligence, which has greater market potential," said Li Xinrong, co-CEO of Biren.
Li Jianwen, founder and chairman of Denglin Technology, another GPGPU player, said, "The product cycle of GPGPU and the difficulty of changing clients are more controllable while there are much deeper barriers to develop rendering solutions because the market is dominated by international giants. It is difficult for startups to survive."
It turned out that GPGPU companies have indeed received more financing than companies choosing GPGPU rendering. The good news is that the latter has also begun to release high-performance products.
Entering the next stage, GPU companies are facing the same problems in applications and sales including software adaptation and product launch.
"Whether a GPGPU product is qualified or not depends on its final performance, and the software stack is the core," Xu Lingjie, president of Biren, told JW Insights.
Xu pointed out that as an industry latecomer, it usually takes one year for Chinese GPGPU startups to complete product tapeout, hardware tuning, and software stack building based on the self-developed software development platform.
"If software stack development could gradually form an ecosystem, the products will come out faster," Xu added.
Software adaptation is a problem facing the entire industry. Almost 90% of AI applications in the domestic software ecosystem are currently based on software solutions from mainstream foreign suppliers, which has become the sore point of China's GPGPU development, according to leading GPGPU company Iluvatar CoreX.
"Our GPU products are not competitive and survive only in some non-commercial fields with small market potential. Because the products of international companies are cheaper with better performance and reliability," an industry insider said.
Chinese GPUs are now actively penetrating in other fields. An Iluvatar CoreX executive commented that homemade GPUs have a wide range of application scenarios in pan-security, cloud platforms, large-scale models, and financial and medical fields. Iluvatar CoreX have already been applied in these markets.
Supply chain is also hindering China's GPU development in the context of China-US technology decoupling. "The performance of our GPUs has been directly affected in the short term, and we should figure out how to improve product competitiveness as soon as possible through architectural innovation based on high-efficient compatibility," Li Jianwen said, "Product competitiveness is the core of the commercial market."
In addition, Li suggested that Chinese GPU companies must find new incremental markets and make differentiated innovations to seize long-term opportunities. "The current US restrictions are formulated in accordance with Nvidia's products. Copying Nvidia's structure or other available IP routes can not beat existing products, but will be affected deeper by the restrictions."
"GPU companies in China should dig deep into the international talent pool, and attach great importance to GPU IP architecture optimization," Yang Jian, CTO of MetaX, told JW Insights, "Chiplet-based architecture, EDA tools, production and packaging processes could be properly used to reduce costs and create a safe supply chain."