Chinese tech giant Baidu's spinoff Xiaodu sets up its IoT headquarters in Wuxi with registered capital of $140 million

01-20 16:43
By Gabby Chen
Xiaodu Technology (小度科技), a spinoff of Baidu's smart life business group, announced on January 18 that it would establish its IoT headquarters with the Management Committee of Wuxi Economic Development Zone and Chengtong Fund (诚通基金), reported JW Insights.
With a registered capital of $140 million, the IoT site is located in Wuxi, eastern China's Jiangsu Province.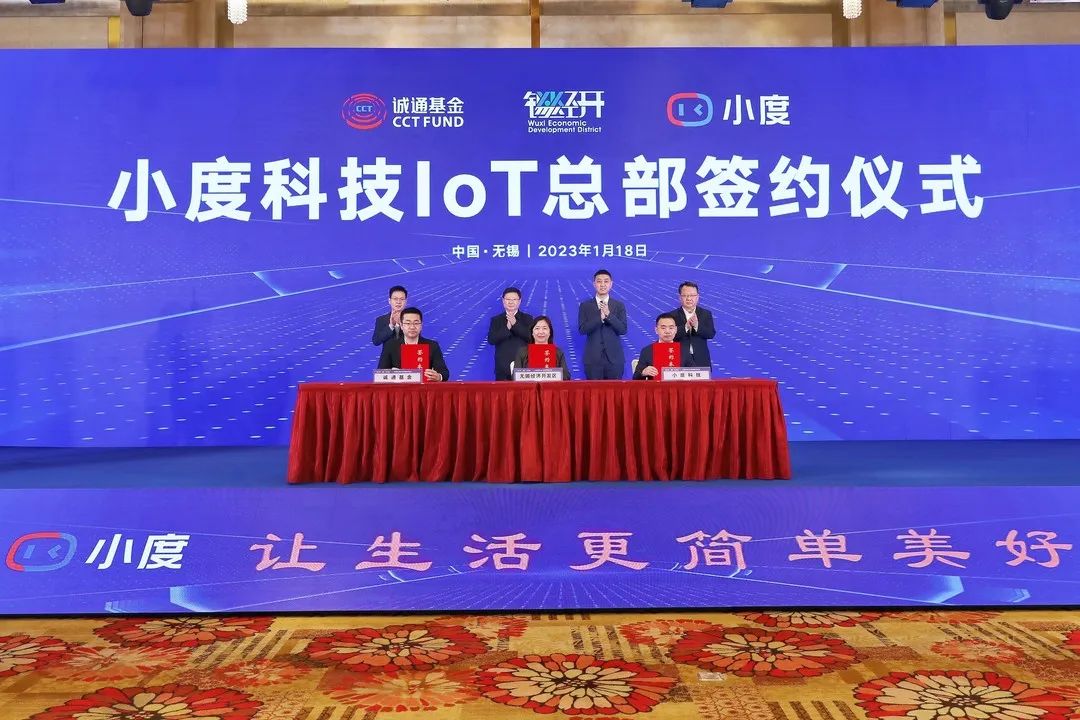 Based on its DuerOS system, Xiaodu will create a fully integrated smart home solution for whole house smart life applications.
Xiaodu has completed Series B+ round of funding and is now valued at RMB35.5 billion ($5.24 billion) since its independent operation in 2020. It has developed into a leading company in artificial intelligence of things (AIoT).
So far, Xiaodu has cooperated with more than 1,200 famous brands and platforms, which can connect up to 200 million IoT smart home devices, covering more than 70 home appliance categories, said the JW Insights report.