JW Insights: Chinese FPGA makers will work on mid-to-high-end FPGAs in 2023 after covering well the lower end with solid foundation

01-24 21:21
By Li Panpan
Despite starting late, the Chinese FPGA makers has solid foundation in the low-end chips, with noticeable progress in various application fields in 2022, and will focus on mid-to-high-end FPGAs, said a recent JW Insights report.
With its wide range of flexibility and programmability, FPGA (Field-programmable gate array) has found its way into many applications. Under the trend of improved 5G, AI automated automotive, the global FPGA market has grown steadily.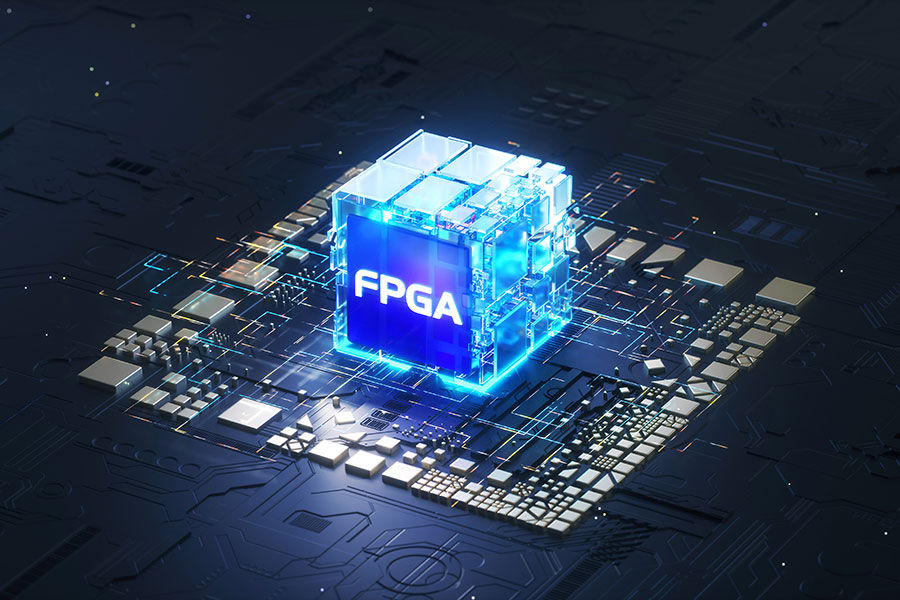 Consulting company Frost & Sullivan predicts that global FPGA demand will increase from $6.86 billion in 2021 to $12.58 billion in 2025, with a compound annual growth rate of approximately 16.4%. Chinese market's growth rate is faster than that of the global market.
The major Chinese FPGA makers are Pango Micro (紫光同创), Anlogic (安路), Gowin Semiconductor (高云), Fudan Microelectronics (复旦微), Hercules Microelectronics (京微齐力). They made headways in process, number of gates, and various applications in 2022.
Huang Jun, vice president of marketing and sales at Gowin Semiconductor, said that the communication market has always been the largest market for FPGAs. The pan-industrial market has also been growing in recent years, among which the automotive electronics has also become a relatively large market segment.
Chinese FPGA makers have covered well traditional applications such as communications, industry, electric power, security, automobiles, medical care, LED, and consumption, as well as emerging fields such as autonomous driving, artificial intelligence, and AIoT. Overall, the communications and industrial markets are still important strategic fields.
Lv Zhe, marketing director of Pango Micro, also believes that traditional FPGA applications still provide the main opportunities for Chinese FPGA players because they are huge markets with a relatively clear demand for FPGAs and will not be easily replaced by specific chips.
What's more, emerging applications drive FPGAs to adopt more advanced processes while adding functions such as DSP, real-time processors, computing processors, and higher-bandwidth peripherals. Chinese FPGA makers continue their R&D layout in response to the changes in the Chinese and international environment.
Lv Zhe also singled out the Chinese FPGA companies' breakthroughs in product status, software tool maturity, and industrialization scale. Although there is still a gap with international giants, their improvement in product quality, customer acceptance, and market shares are impressive.
The Chinese FPGA chips have grown from 55nm/40nm to 28nm/16nm in process technology, from dozens of K LUTs to about 500K LUTs in chip size and the rate of several self-developed SerDes reaching 12.5Gbps stably, covering the market demand for mid-range FPGAs, according to Huang Jun.
He also mentioned that Chinese 28nm/16nm FPGA products have begun to be shipped in large quantities. For the Chinese makers, their domestic market share is no longer in single digits and they have become the first choice for low-end FPGAs.
However, if Chinese FPGA makers want to participate in international competition, they must move towards mid to high ends.
The top two international FPGA giants, AMD (Xilinx) and Intel (Altera), dominate in mid-to-high-end FPGAs for many years, following Moore's Law and iterating in process, performance, and power consumption.
Deepali Trehan, Intel's vice president of the data platforms group and general manager of programmable solutions group product marketing, mentioned that the distinction between high-end and mid-range FPGAs would become more and more blurred. Mid-range FPGA applications have undergone tremendous changes, evolving to require higher performance and lower power consumption.
Lv Zhe said that Chinese FPGA companies would focus on mid-to-high-end chips, which account for more than 30% of the market with relatively high gross profit. However, the R&D challenges and investment of mid-to-high-end FPG are huge, so they need to find target customers and make plans based on consolidating the basics of the low-end product market with sufficient financial support.
Huang Jun said that Chinese FPGA companies need to improve their product quality, closely follow the Chinese market, make more technological innovations, strengthen support, and continuously optimize their supply chain.
Lv Zhe suggested that, the Chinese FPGA industry needs to build and strengthen its application ecosystem, strengthen R&D talents training, promote innovation and cooperation among the industry-university-research ecosystem and from the system architecture to software tool, process and material.