Chinese PC giant Lenovo shows its new rollable laptop prototype at Mobile World Congress 2023

02-28 14:36
By Gabby Chen
(JW Insights) Feb 28 -- Lenovo, a world's leading PC company, showed its new laptop prototype with a rollable screen that can extend from 12 inches to 15.3 inches at Mobile World Congress (MWC) 2023, which opened in Barcelona, Spain, on February 27. Lenovo announced the concept laptop last year.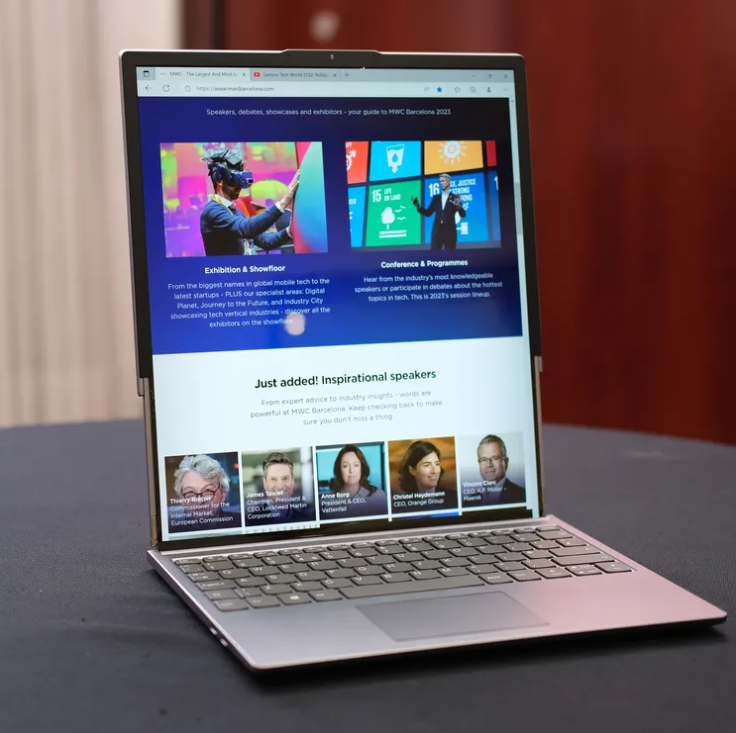 This device adopts rollable OLED, which can achieve automatic extension by a motor. Its built-in software will automatically adjust the resolution according to the state of the display.
Lenovo said that this laptop is the world's first combination between flexible screen and variable structure, aiming to provide users with a device experience of variable size, ratio, and resolution.
US website, The Verge, gives more details: With a flip of a small switch on the right of the chassis, at which point some motors whirring can be heard and the screen extends upwards. The display can roll up from a regular 16:9 aspect ratio of 12 inches to 8:9 of 15.3 inches.
Its rollable concept devices are far from ready for prime time, but they offer a compelling argument for an alternative, rollable future, according to the Verge.