JW Insights: Chinese chipmakers and carmakers jump to invest in automotive power semiconductors driven by growing demand

03-15 17:14
By Kate Yuan
(JW Insights) Mar 15 -- Chinese power semiconductor suppliers and carmakers have raced to increase investment in automotive power semiconductors in response to surging demands, according to a JW Insights article on March 9.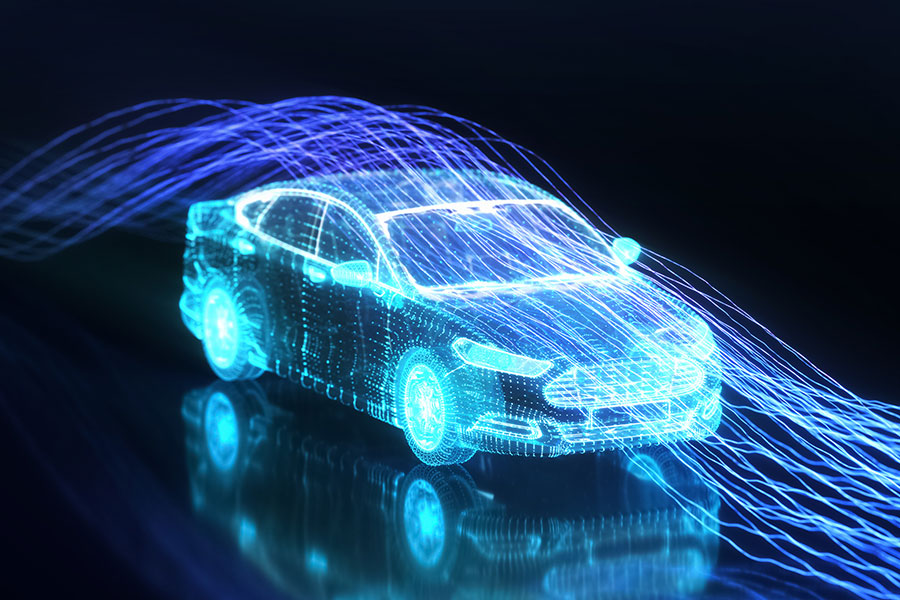 The chip shortage has continued since the outbreak of COVID. The situation eased in consumer electronics market in 2022, while the supply of automotive chips, especially power semiconductors, was still tight as before.
In May last year, international IGBT providers including ON Semiconductor saw their orders saturated. Chinese IGBT manufacturers Silan Microelectronics (士兰微) and China Resources Microelectronics(华润微电子) also said their IGBT orders grew too fast due to the surging demands for automobiles and photovoltaics.
As of November 2022, the delivery time of power semiconductors has been extended from 31-51 weeks at the end of May 2021 to 39-64 weeks (9-15 months), according to a survey by Sourceengine, an American chip supply chain management company.
Data from AutoForecast Solutions showed that the automotive chip shortage slashed global car production by 10.2 million units in 2021 with 1.98 million vehicles reduced from China. The German Association of the Automotive Industry believes that the continued chip shortage will keep affecting car production for some time to come. By 2026, global car production is expected to drop by one-fifth, equivalent to about 18 million vehicles.
In order to cope with the shortage of power semiconductors, major Chinese manufacturers are ramping up their production capacities.
BYD terminated the listing application of BYD Semiconductor last year to focus on expanding wafer production capacity. Its 8-inch high-power chip making project was put into production in January this year, and is expected to reach the planned annual production capacity of 360,000 pieces in the next year, said the company.
Zhuzhou CRRC Times Electric (时代电气) said its production capacity for the second phase is close to 240,000 pieces. It plans to invest RMB5.826 billion ($845.9 million) in a project in Yixing of eastern China's Jiangsu Province, with a capacity of 360,000 pieces of 8-inch medium and low-voltage component substrates per year.
Silan also plans to raise funds to build 12-inch chip production lines with an annual production of 360,000 pieces. It has another automotive semiconductor packaging project in Phase I, producing 7.2 million pieces of automotive-grade power modules a year.
However, industry analysts say the long duration of construction and automotive product certification could start alleviating the demand for auto power semiconductors until 2024.
Carmakers have also bet on SiC power devices, which are used in main drive inverters, on-board charging systems, power conversion systems (on-board DC/DC) and charging piles for electric vehicles. Its high frequency, high voltage and high temperature resistance features can increase the efficiency and battery life of electric vehicles.
BYD, NIO, Xpeng, Toyota, and Lexus have adopted SiC technology in some models. Li Auto, Dongfeng, Geely, Honda, Ford, and Volkswagen have also planned to use SiC in their cars.
Research firm Yole predicted that the SiC power semiconductors will be worth $1.553 billion in the new energy vehicle market in 2025 with a compound annual growth rate of 38% from 2019 to 2025.
The 3-5 times higher price than silicon-based IGBTs, caused by insufficient production capacity and wafer yield problems, is still a challenge to carmakers. Even Tesla, a pioneer in using SiC in cars, recently announced to use 75% less SiC in its future power modules because of high cost.
The huge EV market has pushed carmakers to cooperate with leading SiC companies to secure supply. BYD has invested in Tiankeblue (天科合达), and Xpeng has taken stakes in Inventchip (瞻芯电子). Geely has worked with Japan's ROHM, SAIC Motor has partnered with Infineon, and Geely, GAC Aian has teamed up with AccoPower (芯聚能).
Top global SiC suppliers, including STMicroelectronics, Infineon, Wolfspeed, ROHM, and ON Semiconductor, have increased their investment in recent years. They occupy about 90% of the global market share.
Chinese chip makers are also taking action. In July last year, Silan invested RMB1.5 billion ($217.5 million) in a 6-inch SiC power device production line with an annual production capacity of 144,000 pieces. Zhuzhou CRRC Times Electric spent RMB460 million ($66.7 million) upgrading its SiC production line output. SICC (天岳先进) spent RMB2.5 billion ($362.5 million) in expanding the production of 6-inch conductive SiC substrate materials. Roshow Technology (露笑科技) raised RMB2.567 billion ($372.2 million) for large-size SiC substrates.