The 2023 JiWei Semiconductor Summit opens for registration

03-16 18:00
By Gabby Chen
(JW Insights) Mar 15 -- The 7th JiWei Semiconductor Summit (JWSS) is officially open for registration. As the most influential annual event for China's semiconductor investment industry, it will be held from June 2nd to 3rd in Xiamen city of southeastern China's Fujian Province.
JW Insights and Xiamen Semiconductor Investment Group are the organizers of the event. Themed "Strive on the Industry Momentum with Vision," this year's JWSS will offer 49 activities that span the entire industry chain, release dozens of professional reports and gather over 6,000 attendees from various sectors. It will expand its scale to a new high in programs and audience size since its start in 2017.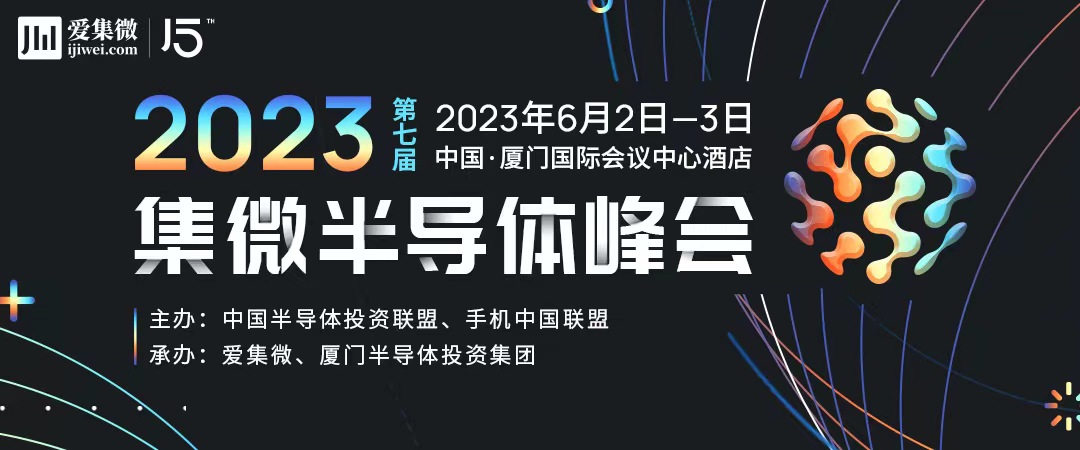 JWSS will increase its program from last year's 31 to 49 activities this year, including in-person meetings for listed company chairpersons, human resources, analyst and policy conferences, and semiconductor industry trade shows. There will be seminars and forum on semiconductor manufacturing and AI, and to facilitate the development of pre-IPO firms.
The popular microelectronics university and colleges alumni association forums will be added from 31 with 11 more to include Northwestern Polytechnical University, Shandong University, and National University of Defense Technology.
Dozens of professional reports by JW Insights will be released at the summit, covering policy interpretation, industrial development, IP rights, talent supply and demand to help the industry gain insight into trends and seize development opportunities.
The trade show this year will cover four major parts - EDA/IP, Chip Power demo projects, IC industry parks, and semiconductor manufacturing, involving sectors in chip design, RF front-end, equipment and materials, packaging and testing. Exhibitors include leading companies, startups, industrial zones, and related institutions from the upstream and downstream of the industrial chain, displaying IC achievements and leading products and technologies.
The upcoming event will attract a targeted larger size audience of 6,000 compared to 4,000 people last year. It will bring together top decision-makers from government, industry, and finance to discuss emerging trends and practices. This event will also include renowned analysts, experts, and corporate leaders with insights on HR management, technology advancement, and investment opportunities.
JWSS has attracted hundreds of renowned semiconductor companies, industry leaders, and thousands of other industry professionals since 2017. It provides an excellent opportunity for industry players to establish long-term collaborations while staying up to date with the latest IC trends.
The 7th JiWei Semiconductor Summit is sponsored by the China Semiconductor Investment Alliance (CSIA) and Mobile Phone China Alliance.
For inquiry: Mr. Chen, Mobile phone +86 18515273680 (Wechat: ch253607325)