Yicai Global: China's USI is to buy TE Connectivity's automotive electronics assets

03-22 17:57
(JW Insights) Mar 22 -- Universal Scientific Industrial (USI 环旭电子), a Chinese electronics company, is acquiring the automotive electronics business of Switzerland's TE Connectivity to improve its product mix and expand its footprint in Europe and the world, Yicai Global reported on March 20.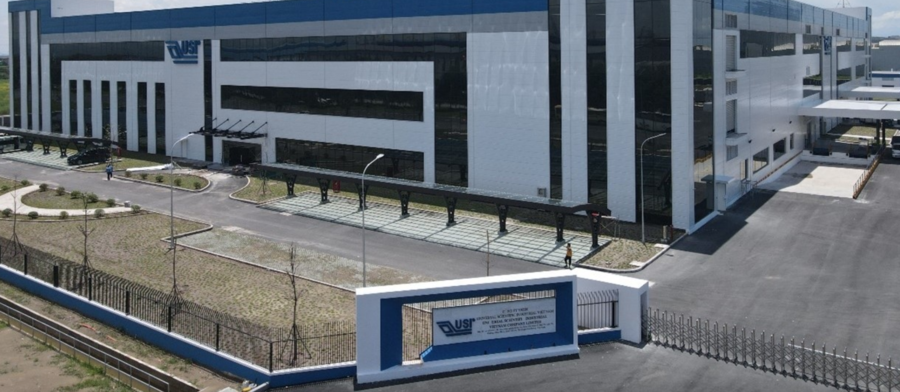 Subsidiary Huanhong Electronics Union and private investment fund Ample Trading will acquire certain assets of TE Connectivity Holding International, a wholly owned subsidiary of New York-listed TE Connectivity, Shanghai-based USI said, referring to the deal penned on March 17.
TE Connectivity Holding, which specializes in automotive antennas, tuners and in-vehicle information communication products, is selling assets including production plants in Germany, Hungary and China as well as other related businesses in these three countries and Japan, USI said.
Although the price of the transaction was not announced, the three parties said that they would decide the purchase price based on the benchmark valuation of around $48 million, as well as its net liabilities, working capital and other factors on the date of closing the deal.
Huanhong Electronics and Ample Trading will form a special purpose acquisition company with registered capital of $53 million to acquire the assets with a share split of 75.1:24.9, USI said.
While Germany-based TE Connectivity Holding will set up a subsidiary in Luxembourg and transfer 100 percent equity of its units in Germany, Hungary, China, the US and France as well as related assets in its Japanese subsidiaries into the new vehicle, it added.
The acquisition will help Shanghai-listed USI improve its product mix and client structure, diversify product categories, boost the number of clients, further its investment in the field of internet of vehicles, and hike its influence in Europe and North America as well as globally, it said.
The businesses that TE Connectivity Holding is selling logged revenue of $150 million in the 2022 fiscal year ended September 30 and had $37.8 million in assets at that time.
TE Connectivity is one of the world's largest designers and manufacturers of connectors and sensors and is also a supplier to USI, said the Yicai Global report.
(Yuan XY)