Yicai Global: Shanghai's Zhangjiang Science City aims to be a world-class high-end medical robotics hub

05-12 16:52
(JW Insights) May 11 -- Zhangjiang Science City in Shanghai's Pudong district has become a cluster of top innovative medical robotics firms, reported Yicai Global on May 11.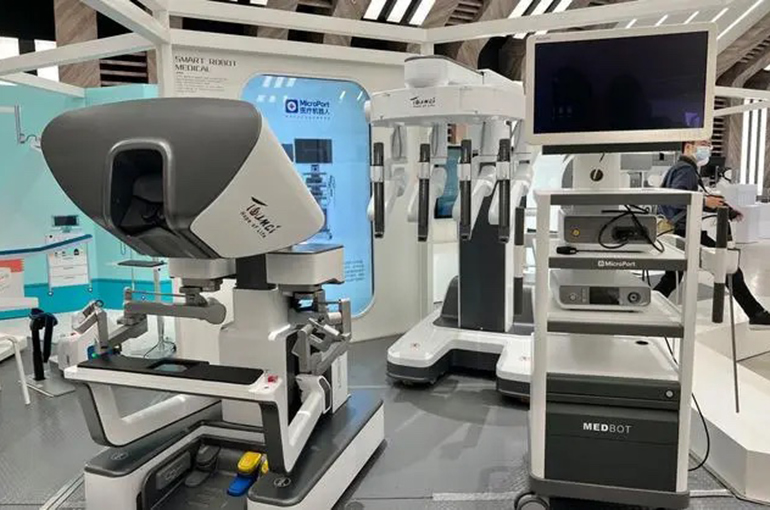 Zhangjiang has become home to many medical device firms, and they have formed a sound industrial backdrop for the area's medical robotics industry to develop and make innovative rehabilitation, surgery, and vascular interventional robots, according to Wang Tao, who is in charge of the Zhangjiang Robotic Valley project.
More than 80 robotics companies and institutions, covering 4.2 square kilometers, have gathered in Zhangjiang over the past two years, and have an annual industrial output value of RMB22.1 billion ($3.2 billion).
Zhangjiang Robotic Valley focuses on developing high-end medical, industrial, and service robots, and key parts and control software, Wang noted. Some firms in the upstream and downstream of the industrial chain have originated in or moved to Zhangjiang, led by Swiss industrial robotic giant ABB Group, he added.
Developing rehabilitation robots needs international exports, and Pudong attracts the globe's top engineering and scientific research talents, Yang Zhihang, director of rehabilitation innovation products at Shanghai-based Fourier intelligence, told Yicai Global.
The Yangtze River Delta region's supply chain is complete, making it efficient for firms to communicate with each other and cut time and costs when developing new products, Yang pointed out.
There are some leading and innovation benchmark firms among developers of medical, industrial, and service robots in Zhangjiang Robot Valley, and the next step is to further enlarge the size of the industry, Wang added. It will likely grow to RMB70 billion($10 billion) by 2025, including 150 core companies and 10 listed firms, according to the report from Yicai Global.
(Gao J)