The latest JW Insights' Talent Report sheds light on a staggering demand for 766,500 semiconductor professionals in 2023

06-07 15:26
By Kate Yuan
(JW Insights) June 6 -- China's demand for talents in the entire IC industry is expected to reach around 766,500 in 2023, and the talent gap will reach 200,000. However, the number of IC graduates from the country's universities is less than 30,000 per year. This is latest finding in JW Insights' China's IC Industry Talents Report 2023 released on June 2 at the 2nd JiWei Semiconductor Human Resources Conference.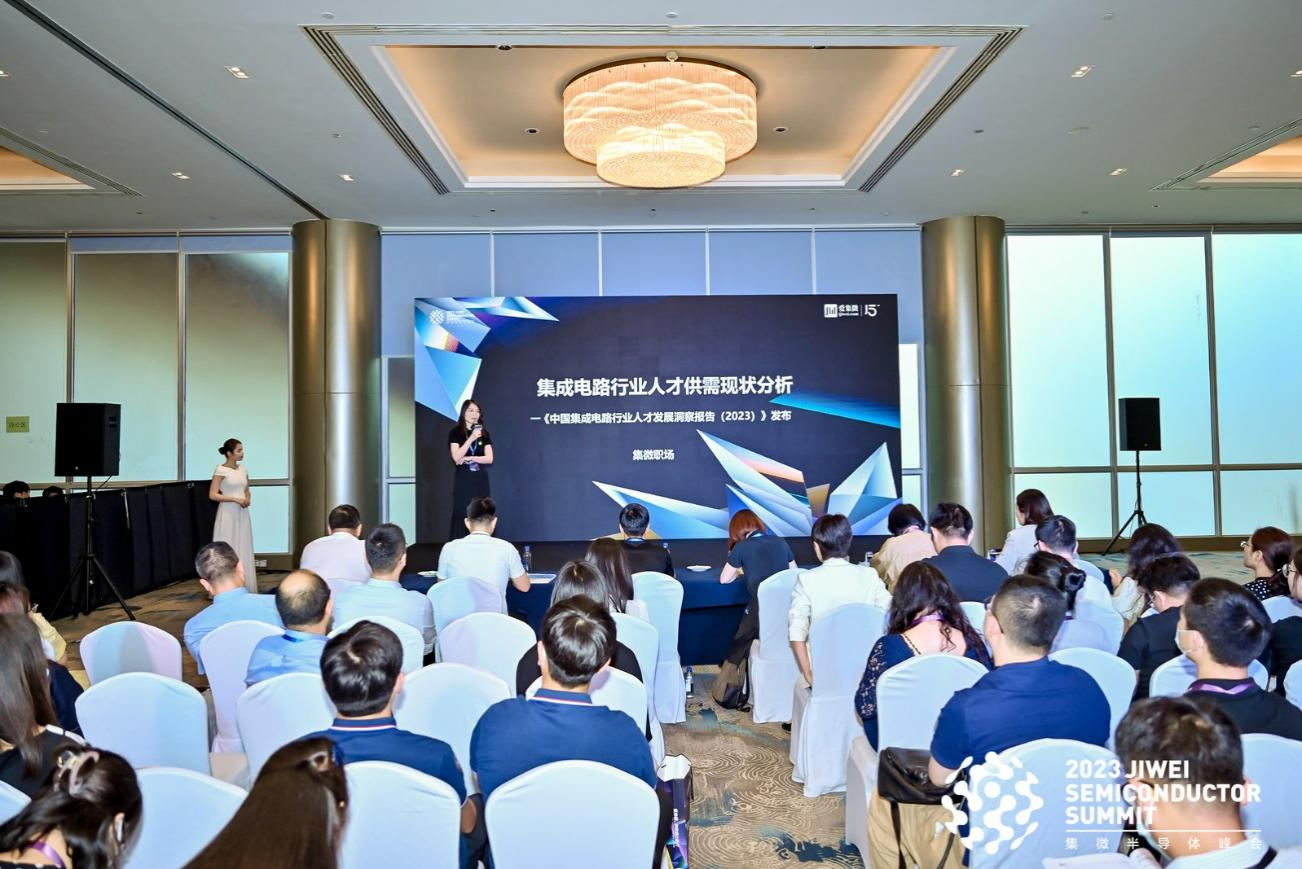 He Haiqiong, analyst of JW Insights' career division, presented the report at the conference. It showed that eastern China has the largest talent demand - over 40%, followed by southern China. The two regions have the largest concentration of IC companies.
More details in the report: Graduates with bachelor's and master's degrees account for more than 80% of the demand from IC companies. Talents with 3-5 years of work experience are the most sought-after group.
Microelectronics science and engineering, electronic science and technology, and IC design are the top three majors favored by semiconductor companies.
Higher education combined with longer working experience is a double guarantee for high salaries. The average salary for employees with more than 10 years of working experience in first-tier cities has surpassed RMB700,000 ($98,469), and that in new first-tier cities is RMB595,100 ($83,713).
The IC design companies offer the highest average annual salary of RMB384,200 ($54,045), followed by the manufacturing and equipment companies with RMB295,100 ($41,512) and RMB233,800 ($32,889), respectively, according to the data of China's listed semiconductor companies in 2022.
The per capita salary of companies with 51-150 employees is the highest, reaching RMB372,000 ($52,329). Among the 173 listed companies surveyed in the report, there are five companies with a scale of 51-150 employees, all of which are design companies.
Nearly 60% of the target graduates prefer the semiconductor industry. R&D positions are the first choice for graduates majoring in integrated circuit, including algorithm, chip development, testing, product design, and technical support. Paid time off is the most attractive benefit.
About 49.59% of the graduates expect to work in first-tier cities, a downward trend compared with 2022. About 33.45% of the graduates prefer to work in Shanghai. In addition, 46.44% would like to work in new first-tier cities, including Suzhou, Nanjing, Hangzhou, and Chengdu.
Nearly half of the talents tend to choose state-owned enterprises, which is significantly higher than in 2022. About 40.22% of them prefer to work in large companies, followed by companies with 500-1000 employees.
The expected average salary of IC talents is RMB15,617.95 ($2,194) per month, with the highest percentage (20.38%) of expected salaries falling in the range of RMB10,001-12,000 ($1,405-1,686) per month. Undergraduates expect RMB12,505.81 ($1,757) per month, master's degree holders RMB19,313.25 ($2,713), and PhD holders RMB31,097.88 ($4,368) per month.
The expected average monthly salary of "Project 985" designated university graduates is RMB18,570.06 ($2,608), that for "Project 211" designated school graduate students is RMB14,692.12 ($2,064). The average monthly salary of graduates in general universities is RMB12,164.93 ($1,709).
He Haiqiong also introduced JW Insights' upcoming career App, which features a salary query tool that can analyze income levels with reliable data. Currently, the tool is available with more than 100 IC positions in 10+ key cities.