Chinese EV startup NIO confirms no cooperation agreement signed with AMD but acknowledges equipment procurement relationship

06-13 18:29
By Miranda Li
China's leading EV startup NIO denied a news report on signing a cooperation agreement with AMD on June 8 but acknowledged purchasing of servers with chips from the U.S. maker.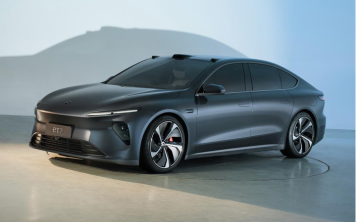 Ma Lin, NIO's senior director of corporate communications, clarified the status after AMD released an advertising video involving NIO on its official social media account.

Ma responded on social media that there was neither discussion between NIO and AMD on cooperation nor any authorization having been issued to AMD for using NIO's brand.
Later, AMD China confirmed in its official account that the servers NIO purchased for HPC research and development used AMD EPYC processors based on the "Zen 3" architecture. AMD expressed the expectation to extend cooperation between the two companies further.
Ma responded that AMD is a very respectable company. No discord, no concord. He showed the willingness to join hands with AMD on automotive intelligence.