Qualcomm will boost investment in China with confidence in the country's long-term during this period of uncertainty, says Meng Pu, the U.S. chip giant's China head

06-22 21:24
Qualcomm will boost the investment in China with confidence in the country's long-term and stable economic development, said Meng Pu, chairman of Qualcomm China, in an interview with Yicai Global.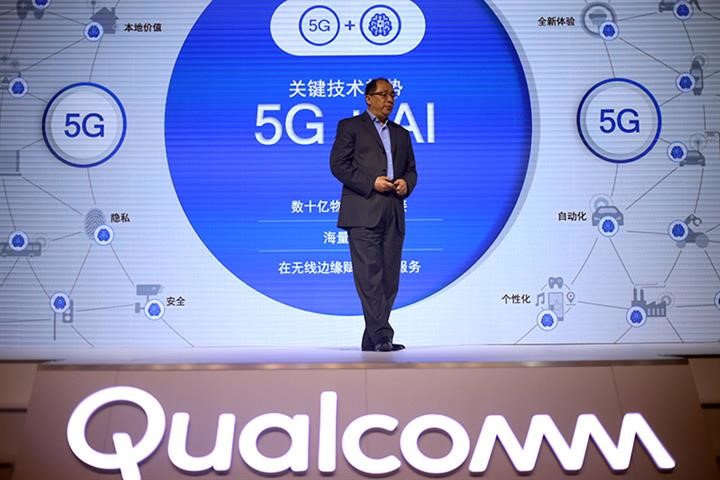 Source: Yicai Global
He expressed Qualcomm's optimism about the steady development of China in the long run. "China is the world's largest consumer market, with years of accumulation of technologies, capital, and talents."
The interview with Yicai Global took place at the third Qingdao Multinationals Summit, which kicked off in Qingdao, east China's Shandong Province, on June 19.
"Qualcomm has been participating in the fifth-generation technology development in China over the past two years and hopes to generate more application scenarios," Meng said.
"From 2019 to now, our annual investment in China, including personnel expansion, has maintained double-digit growth, with an average annual increase of about 20 percent. We maintain confidence in the Chinese market and the development of Qualcomm in China. With the advancement of 5G, we will invest more in China and have more opportunities to establish cooperation in the country.
Meng pointed to the technical and revolutionary changes brought by 5G. The transmission speed is much faster than before, enabling applications in various sectors, especially industrial applications, which were impossible previously. The fourth-generation technology does not support the metaverse, extended, augmented, or virtual reality, while 5G does.
In industrial applications, China has also been promoting the use of 5G in various areas, including 5G + smart mining and 5G + smart ports. In the past two years, Qualcomm has also been participating in this area, enabling 5G applications in different sectors and spawning more scenarios, which will benefit the consumers from the 5G and generate greater economic returns.
Meng pointed out that a process was needed to integrate 5G with industries. 5G and industries need to learn from each other. In traditional industries, most manufacturers and individual 5G promoters are unfamiliar with its application. They have little experience using mobile communications technology to make their work more efficient and reflect economic value, so cooperation between different industries is needed.
On the commercial launch of 6G, Meng said that it was not too early to talk about 6G. He expressed his concern that the possible large obstacles to the 6G application in the next four to five years might result in the continuous delay of the 6G application. "Based on our experience, almost every generation of technology will need more than ten years of development before its application. Therefore, 6G is possible to be commercially available by 2030," He told Yichai Global.