Chinese AI chipmaker Intellifusion surges 137.04% on its debut on the Shanghai Stock Exchange

04-04 20:34
By Kate Yuan
(JW Insights) Apr 4 -- China's leading AI chipmaker Intellifusion (云天励飞) went listed on the STAR Market of the Shanghai Stock Exchange on April 4, soaring 137.04% to RMB104.11($15.13) per share from the RMB43.92($6.38) issue price, with market capitalization at RMB36.973 billion ($5.37 billion), JW Insights learned.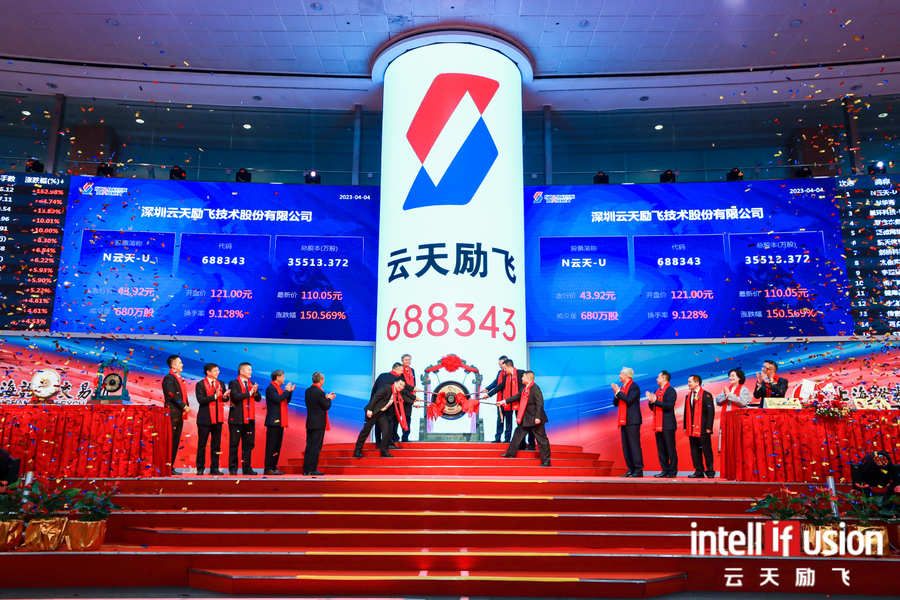 Founded in 2014, Shenzhen-based Intellifusion focuses on visual AI and algorithm as its core competitiveness. Its intelligent face recognition system has been unveiled as a national key AI task by the Ministry of Industry and Information Technology (MIIT).
Its self-developed chips have been mass-produced. For example, its DeepEye1000 has been commercialized since 2019, partnering with Hikvision and Alibaba's T-head.