Chinese semiconductor equipment manufacturers see golden opportunity to increase their market share amid a global boom

05-16 20:29
By Miranda Li
The global semiconductor equipment sales jumped to a record high of $102.6 billion in 2021, an annual 44% increase, and China has become the world's largest semiconductor equipment market, according to the latest report of the international trade association SEMI.
With China as the world's largest semiconductor market, Chinese semiconductor equipment companies see it as a "golden opportunity" for their developments. Li Cunzhong, deputy secretary-general of China Electronics Special Equipment Industry Association, said in an interview with China Electronics News that the demands for more chips from the downstream and continual expansion of capacity by foundries are major drivers of the growth in the equipment sector.
Shenzhen Aixin Semiconductor Technology (埃芯半导体科技) seems to be a timely new player. It is a chip equipment startup founded in southern China's Shenzhen in October 2020. Its CEO Zhang Xuena said that Chinese domestic fabs are at a new round of capacity expansion, bringing substantial market opportunities for equipment makers.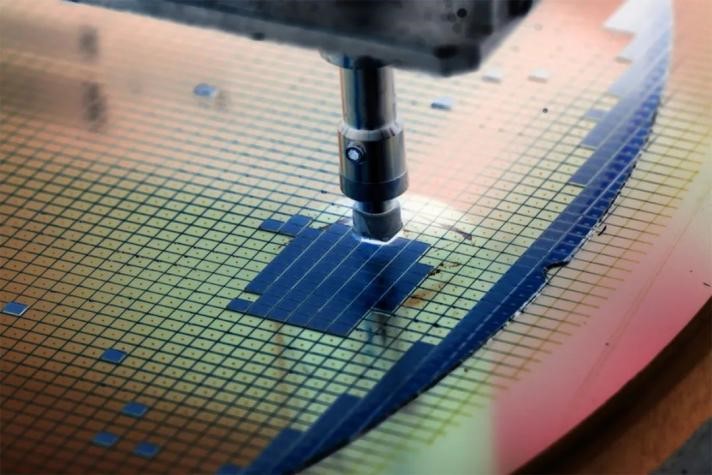 "At present, the global supply of semiconductor equipment is tight, resulting in a long lead time, which can be up to 18 months for some critical equipment.
Chinese chip equipment manufacturers, backed by the Chinese market, the world's largest IC and semiconductor equipment market, have geological advantages in local supply and delivery. However, only when their products and technologies are competitive, and the technical indexes reach the advanced level could they get the entry pass into the competing market," Zhang Xuena said.
According to the research report of BOC International (China) Co., Ltd., the procurement of parts and components accounts for more than 80% of the cost of semiconductor equipment, playing a decisive role in the core composition, costs, and performance of equipment.
Due to the late start of the domestic semiconductor industry, there is a gap between the upstream component sector of semiconductor equipment and the advanced international level. Zhang Xuena said that the technology in components determines the development level of the domestic IC equipment industry.
Jin Cunzhong also pointed out that the reliability and performance of critical components in homemade equipment could assure the IC manufacturers of equipment produced by domestic enterprises. If the reliability is insufficient, it may result in low efficiency, low-yield chip production, and skyrocketing production costs.
The uncertainty in the global IC equipment supply chain has made domestic semiconductor companies pay more attention to building up local parts and equipment supply chains, allowing domestic equipment and parts manufacturers more verification opportunities.
Zhang Xuena also called for more training of talents in the equipment sector to produce more innovative and self-reliant products with their intellectual property rights and gain entry to the global market.
Driven by global chip production expansion, fabs around the world will increase spending on equipment. SEMI predicts that the worldwide fab equipment spending will exceed $100 billion in 2022.
Teng Ran, general manager of the IC industry research center in CCID Consulting, told China Electronics News that as more Chinese companies enter the global semiconductor equipment market, they will face more competition, exposed to multiple risks such as global economic fluctuations. It will strengthen their integration capabilities and carry out networked collaborative innovations with wafer manufacturers, packaging, and testing companies.