Dutch lithography maker ASML is to hire over 200 staff in China to support its growth in the market

06-08 18:57
ASML, the world's leading lithography machine provider, continues to expand its Chinese team and plans to recruit more than 200 new employees this year to support its growth in the Chinese market, reported Yicai Global.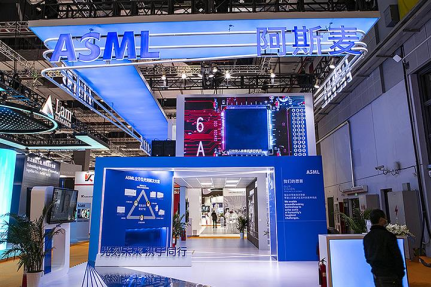 Credit: Yicai Global

ASML manages its China business from its Shanghai office. Despite the Omicron pandemic lockdown in Shanghai over the last two months, ASML managed to maintain stable operations and meet the customer needs.
Shanghai's website media The Paper reported on July 6 that all ASML projects in China are progressing as scheduled.
Some ASML engineers volunteered to work at clients' plants to ensure the operation of the machine and the continuous production during the Covid-19 lockdown period.
Shanghai Huali Microelectronics and SMIC—the two major foundries in the city—have engineers who work and live inside their fabs.
In China, ASML has 14 offices, 11 warehousing and logistics centers, two research and development bases, a training center, and a maintenance hub, with more than 1,400 staff.
#Fabs #ASML