Senior executives from the Chinese semiconductor equipment makers express their optimism in building more domestic equipment at the 6th JWSS forum

07-20 23:11
By Greg Gao
Senior executives from the leading Chinese semiconductor chain companies attendedJiWei Semiconductor Equipment & Material Forum on July 16 and expressed that China's semiconductor industry would remain vigorous for a long time, providing unprecedented opportunities for domestic semiconductor equipment and materials players.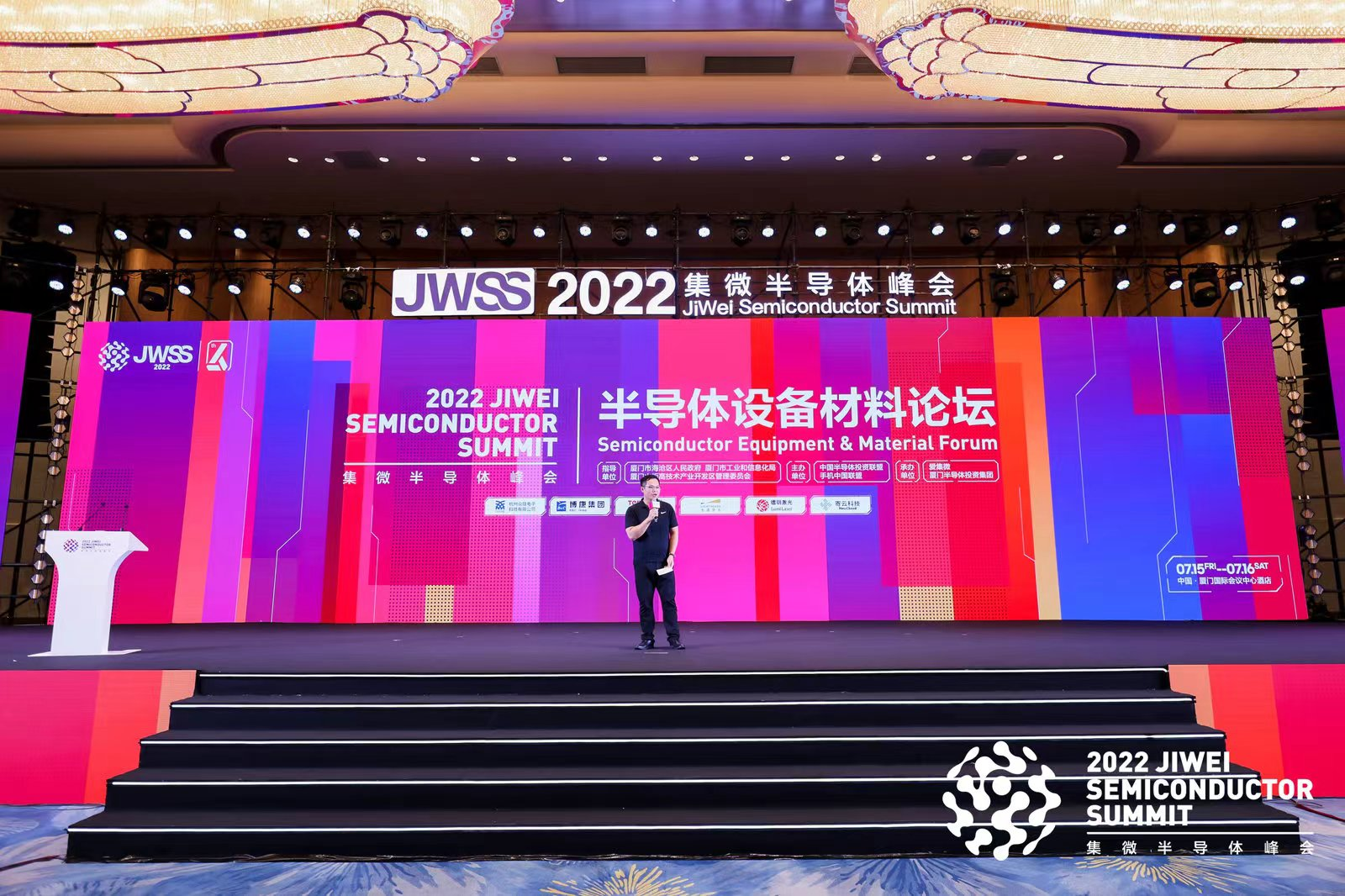 As part of the 6th JWSS (JiWei Semiconductor Summit) in Xiamen of southeastern China's Fujian Province, the forum invited executives from companies in the front-end and back-end equipment, photoresist materials, and industry big data analysis. They shared their views on the market status, cutting-edge trends, development bottlenecks, and domestic substitution efforts under the tide of production expansion.
Gu Haiyang, founder and chairman of SIZONE Technology(杭州众硅电子科技), an advanced CMP equipment maker, pointed out that with the continuous progress of integrated circuit process nodes, the rise of 2.5D/3D advanced packaging in the post-Moore era, and the large-scale application of new materials such as silicon carbide, there will be greater demand for CMP(chemical mechanical polishing) processes and equipment.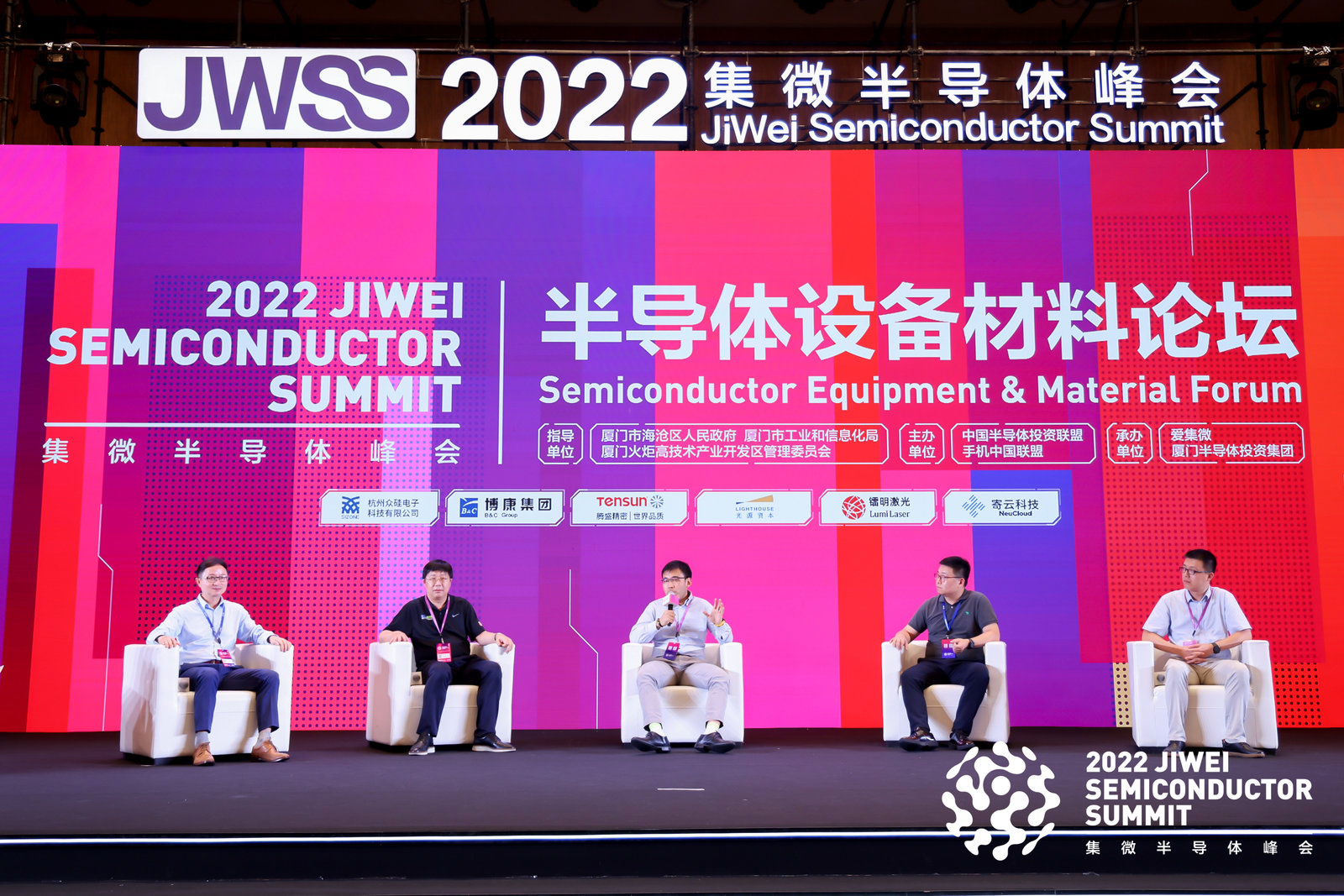 Established in 2018, SIZONE attracted many top talents in equipment and technology who previously worked at semiconductor equipment and material giants such as Applied Materials and Lam Research Corporation. It has become one of the few manufacturers in China that has mastered the ability to develop 6-12 inches wafer CMP processes and equipment.
Pan Xingang, R&D Director of Xuzhou B&C Chemical(徐州博康信息化学品), a manufacturer of photoresist monomers and photoresist series products, believes that the photoresist industry has many categories and extremely high industry entry barriers, the lack of any material will cause the entire manufacturing process to stagnate, so the ultimate rate of domestic photoresist substitution should be 100%.
Zhou Yun, Director of Precision Cutting Division at Shenzhen Tensun Precision Equipment(腾盛精密半导体)- a leading Chinese supplier, said there is still plenty room for improvement with making 12-inch wafer laser dicing equipment.Most wafersaw cutting equipment in China still come from imports.
As the earliest domestic company to develop 12-inch wafer laser dicing machines since 2016, Tensun has been recognized by top-tier domestic customers.
Xu Yinchuan, executive director of leading venture debt firm Light House Capital(光源资本), analyzed the successful path of overseas semiconductor material equipment giants. He pointed out that companies with genes in manufacturing, innovation and service capabilities, and platform management capabilities can continue to grow in the industry. Such companies have higher investment value.
Benefiting from high market demand, wafer laser cutting equipment, an important link in wafer manufacturing, packaging and testing, will also usher in a new era for development in China, Xu added.
Fu Zhaoyang, deputy general manager of the Marketing Department of Suzhou Lumi Laser Technology(苏州镭明激光科技), an ultra-precision laser cutting equipment manufacturer, shared his company's success in building a niche market of laser cutting equipment. The industry leader Japan DISCO dominates it with 70% market shareand the Japan's TSK and South Korea's EO Tech owning most of the rest. Being cost-effective, equipment. Suzhou Lumi Laser's laser grooving equipment is widely used in the surface grooving process of 12-inch wafers below 28nm process; It has another laser wafer hidden cutting equipment for high-end chip such as MEMS sensor and memory chips.
Shi Peixin, CEO of NeuCloud(寄云科技), a cloud service and big data solution provider, pointed out that with the advancement of the semiconductor manufacturing process, the high requirements of the production process on the semiconductor yield pose higher challenges to the control in the industrial process. The company's NeuCloud platform, based on the data intelligence of the Industrial Internet can help semiconductor manufacturers maximize the value of data, reduce product defects, and improve yield and process stability.
Chen Yuenan, business director of JW Insights Consulting Division, presided the forum. He shared some statistics on the top 10 Chinese mainland semiconductor equipment companies: Their receivable revenue for 2021 and 2022 Q1 are RMB21 billion ($3.11billion) and RMB6 billion ($886 million), 56% and 57% increase over the same period respectively. The industry sector is maintaining a rapid growth with sufficient orders for the locally-made equipment makers in the rest of the year, he said.(校对/WM Zhang)