JW Insights: US export controls result in active trading of semiconductor equipment in China and may speed up Chinese domestic substitution efforts

11-17 16:08
By Kate Yuan
The US export controls have prompted active trading of advanced chips and manufacturing equipment in China, and speeding up efforts for more domestic substitutions, according to a JW Insights report on November 11.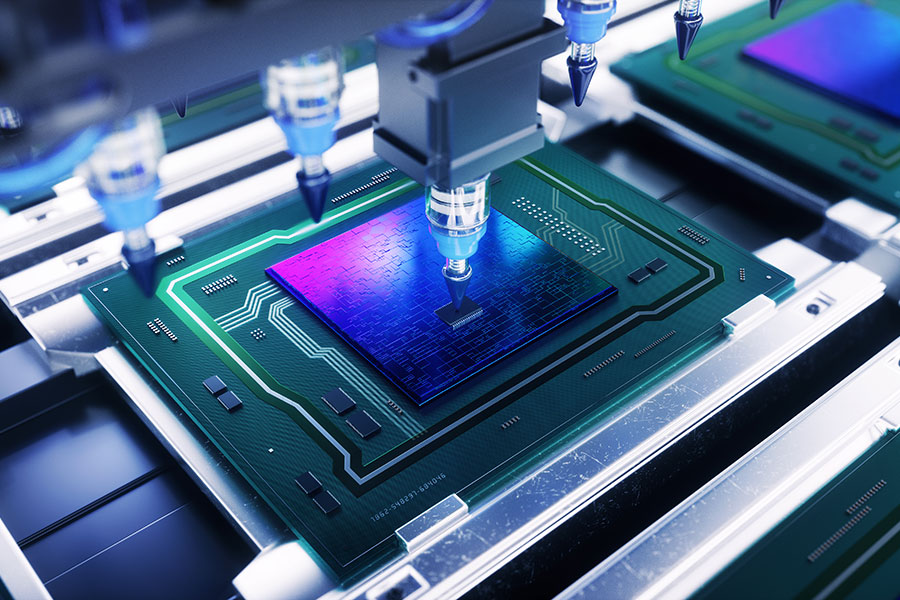 Trading in semiconductor equipment has gone up unexpectedly even before the US moves came out. In September, China imported RMB20.16 billion ($2.89 billion) of semiconductor equipment, reversing the slipping trend since the beginning of the year, hitting a monthly high within the year. The year-on-year growth rate also refreshed this year's record.
The sudden US export controls have pushed the affected Chinese foundries to seek emergency solutions, including the urgent purchasing of equipment and spare parts. There are cases of ownership changes of ordered equipment with approval by US suppliers.
An industry insider said that companies suffering from long-term US jurisdiction had already made backup plans. But some companies were caught off guard and even turned to the second-hand markets in the Taiwan region and Southeast Asia.
Although the emergency procurement could ensure the normal production and operation of Chinese fabs to a considerable extent, the negative impact will aggravate over time. An industry expert noted that the US export controls could suspend or slow down the technological iteration of advanced logic chips and memory chips by Chinese manufacturers; Some related new projects even had come to a stop.
The US export control's impact is also in the maintenance field for Chinese fabs. KLA, one of the three major American equipment suppliers, has the strictest control over technology protection practice; The maintenance of its equipment often involves self-built teams. Once the American engineers leave the Chinese sites under the "US person" restriction, it is challenging to find alternatives for equipment operation and maintenance, said the industry insider.
Developing domestic substitutes of semiconductor equipment has become more relevant. However, this may not be as urgent for Chinese manufacturers as the outside world imagined.
Wu Jun, general manager of Honghu Semiconductor (泓浒半导体), told JW Insights that the sharp drop in consumer electronics demand has greatly eased the capacity pressure at home and abroad, which also reduced the need for equipment maintenance and updates.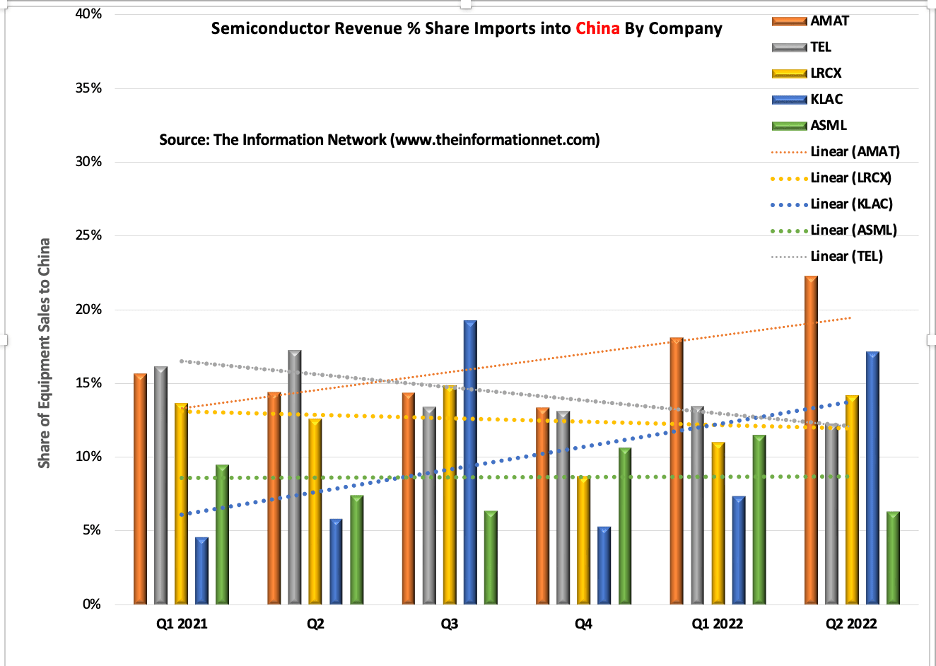 Source: Seeking Alpha
On the other hand, the huge Chinese electronics market could motivate all parties to push for looser provisions or enforcement. The new US regulations have severely hurt the revenue from China's mainland by the three major US equipment manufacturers, judging from the recent quarterly financial reports or forecasts.
KLA expected that it would suffer about $100 million direct loss in the fourth quarter, and the number may reach $600 to $900 million in 2023. Lam Research forecast a $2 billion to $2.5 billion revenue loss in 2023.
The importance of China's domestic substitutions is more in the medium and long term. In recent years, a series of Chinese equipment makers made some technological, product and commercial progress. But some newly launched products used imported core components. After these components are included into the new US restrictions, such progress may disappear.
Wu Jun said that the US export regulations, on the other hand, may push China's semiconductor equipment making industry to a new development stage. More independent R&D abilities of key components and materials will be boosted up.
"American equipment manufacturers may adjust their team structure in China under the US person restrictions. This will be a good opportunity for local counterparts to attract talents," Wu added.
New supportive policies are also possible, such as new government Big Funds, or Japanese and South Korean support for Chinese companies in case of a worse external geopolitical environment in the future. The capital market may bring a new wave of investment and financing opportunities, as well, according to Wu.