Chinese SiC power device provider AscenPower completes the construction of clean rooms for its automotive SiC chip manufacturing project

11-28 18:38
By Kate Yuan
Chinese SiC power device provider AscenPower (芯粤能) held an opening ceremony of the clean room for its SiC chip manufacturing project in Nansha District of southern China's Guangzhou City on November 21, JW Insights reported.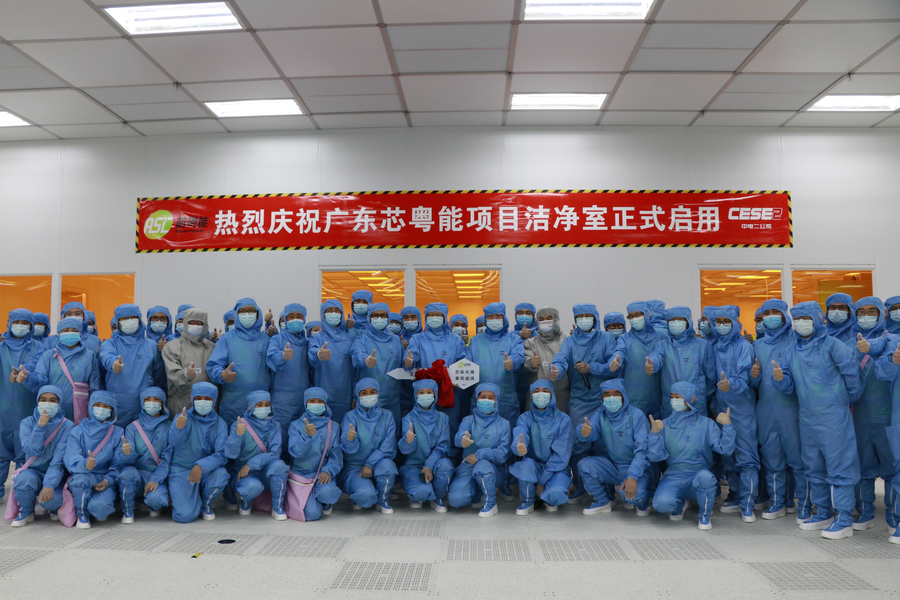 The completion of the clean room will lead to equipment move-in and commissioning as an important stage for the project, which is expected to go into operation by the end of May 2023, said the company.
AscenPower's SiC chip manufacturing project represents a major attempt in Guangdong's plan to develop a strong IC industry, with an RMB7.5 billion ($1.04 billion) investment, and a planned annual output of 240,000 6-inch and 240,000 8-inch SiC chips. It will also become the only SiC chip manufacturing project in China dedicated to automotive-grade SiC chips.
The SiC applications are growing rapidly in China in new energy vehicles, energy storage, photovoltaic power, and public consumption. However, the domestic market can barely be self-sufficient in SiC chips, and rely entirely on international giants. Achieving breakthroughs in SiC chips is one of the strategic objectives in China's IC industry.
Xiao Guowei, chairman of AscenPower, said "Making high-level automotive-grade SiC chips is AscenPower's mission. We will strive to build our company into a world-leading SiC chip supplier.
In June this year, the State Council released Nansha's master plan to deepen the comprehensive cooperation among Nansha, Hong Kong and Macao to build an internationally oriented IC base.
So far, Nansha has successively cultivated a number of leading IC companies including AscenPower and AccoPower (芯聚能), covering broadly the industry chain. It also has built IC industry parks along with funds of RMB2.1 billion ($292 million).
Furthermore, the Nansha local government has offered favorable policies and financial incentives for major IC projects, including a 10% award (up to RMB300 million ($41.64 million) of a total investment by an IC manufacturing newcomer.
"I am very much looking forward to the agglomeration effect, a complete industry chain and the ecosystem construction to happen in the Greater Bay Area," said Xu Wei, general manager of AscenPower, " When the chip industry gathers and develops, it will also push up local economy and related industries."