Wifi 6 brings about the hottest application in router worldwide and may help Chinese IoT chipmakers open new markets in smart home system

10-27 09:47
Editing by Xin Lanhua
Wifi 6 technology is bringing about hot applications in routers worldwide. Because it is more capital intensive, fewer Chinese router chip makers have done much in this market with higher technological barriers. But it is changing. More Chinese chipmakers are launching their products. Especially the Chinese IoT developers are moving on to adopt the technology and find bigger space for application in the smart home sector. JW Insights analyst Zhang Yiqun says in an article.
Wifi 6 became available in the market in 2019; After the COVID-19 pandemic broke out in 2020, the strong demands for routers and more 5G services made it one of the hottest applications.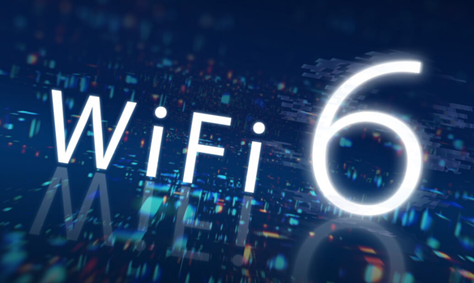 Source: ASUS
Well-established Wifi chips providers like Qualcomm, Broadcom, and MediaTek have benefited well in this round of boom. Their output reportedly accounted for over 80% of the market shares last year.
Shipments of Wifi 6 based routers have reached over 10 million in China, with prices going below RMB100 ($15.4). This phenomenal speed is unprecedented in the 20-year history of wifi evolution.
The market potential for Wifi 6 is rosy. Gartner predicts that the technology will become mainstream in 2024, accounting for over 50% of the output. IDC's estimate is that the Wifi 6 device output will reach the number of two billion this year and 3.7 billion next year.
Several Chinese chipmakers have launched or will mass-produce their Wifi router products by yearend. They include HiSilicon (海思) with its Gigahome 650 wifi, Sichang Communication Technology Co., Ltd (矽昌通信), Langli Semiconductor (朗力半导体) in Shenzhen.
There are barriers for Chinese developers to go after Wifi 6 router chips. Li Xingren, the founder of chipmaker Sichang Communication pointed to a shortage of talents in radio frequency (RF), baseband, and protocol stack fields. It also requires a capital reserve of no less than $50 million (RMB 320.3 million) and a longer time to develop such chips.
Meanwhile, China has quite a large group of IoT chipmakers. They use Wifi technology, but more of Wifi 4. Now they are attracted to more efficient and energy-saving Wifi 6, which enables multi-device access for multi-user with a better bandwidth experience.
TP-Link, the well-known router manufacturer, has started developing Wifi 6 chip for use in smart home system. Some traditional home appliance manufacturers are reportedly joining this market.
The list of Chinese IoT chipmakers with their products for smart home system is growing. They include Beken Corporation (博通集成), Espressif Systems(乐鑫科技), Senscomm Semiconductor Co., Ltd.(速通半导体), ASR Microelectronics (Shanghai) Co., Ltd (翱捷科技ASR).
Most Chinese Wifi 6 chip makers have relied on a few overseas providers for the core IP solutions. Now ACTT (锐成芯微) , an IP house in southwestern China's Chengdu, has come up with its version of IoT oriented Wifi 6 RF IP. It supports both 2.4 GHz and 5.8GHz dual frequency bands for use in set-top boxes, digital camera, and routers.
Yang Yi, deputy general manager of ACTT said, "We have developed Wifi 6 RF IP based on 22nm CMOS techniques. This is a Combo IP, with high performance, small size, and more stability. It can support BLE/BT Bluetooth dual modes and help quickly produce wifi 6 SoC or wifi 6/Bluetooth Combo chips."