Top 100 Chinese Semiconductor Company List released: HiSilicon, Will Semiconductor, and Zhixin Semiconductor are the top three

12-21 18:28
JW Insights released "The list of China's top 100 semiconductor companies" at the 2022 China semiconductor investment alliance annual meeting in Beijing on December 18. HiSilicon, Will Semiconductor and Zhixin Semiconductor made the top three.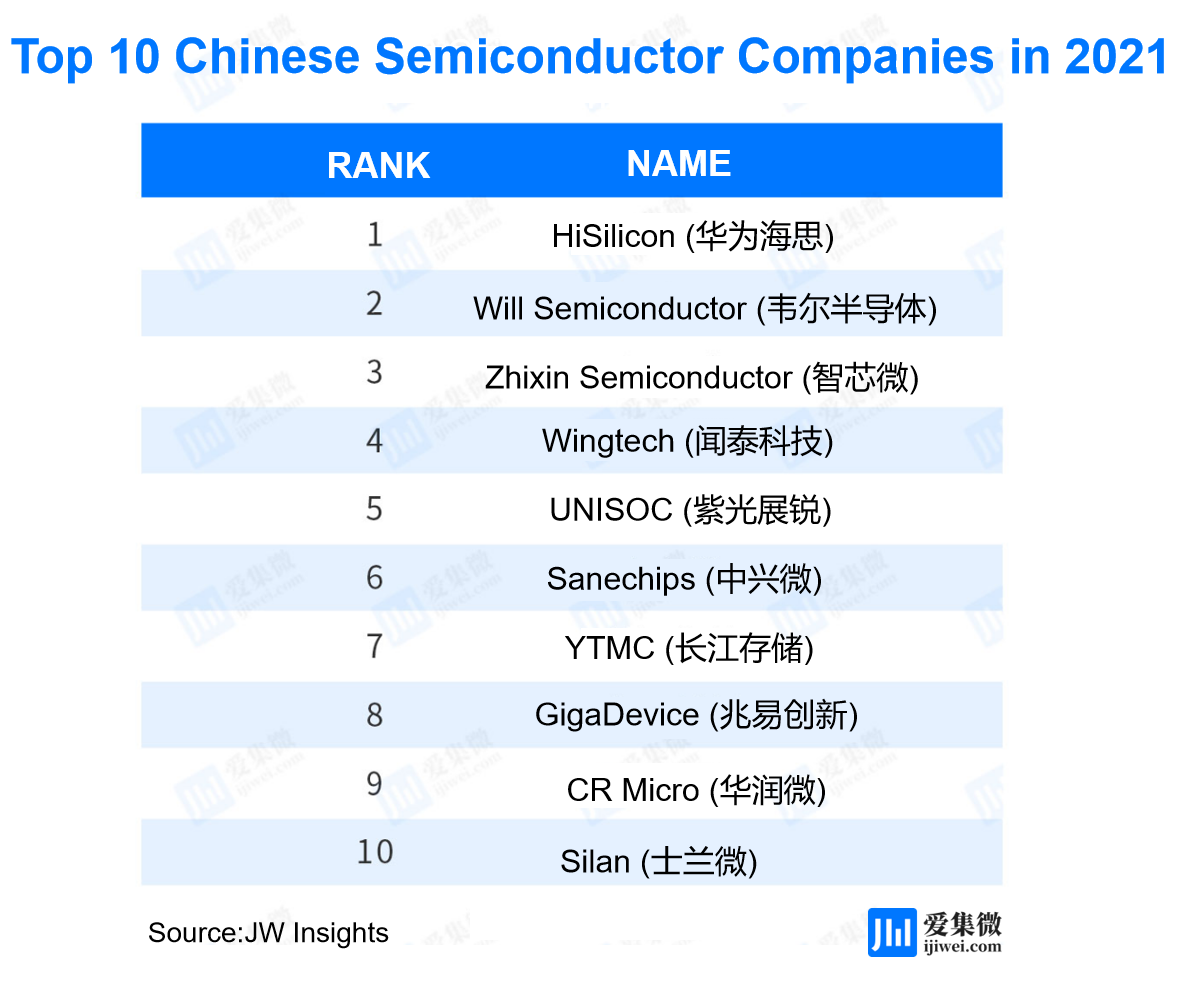 The top 10 companies are HiSilicon (华为海思), Will Semiconductor (韦尔半导体), Zhixin Semiconductor (智芯微), Wingtech (闻泰科技), UNISOC (紫光展锐), Sanechips (中兴微), YTMC (长江存储), GigaDevice (兆易创新), CR Micro (华润微) and Silan (士兰微).
Han Xiaomin, general manager of JW Insights Consulting Division, said the threshold for the top 100 list requires an operating revenue of more than RMB300 million ($47 million). The top 10 companies on the Top 100 List have reached over RMB7 billion ($1 billion), indicating their stable market position and sustainable development capability.
"We have been working on building an industry database on China's mainstream semiconductor companies. After checking into over 2,000 companies in the database, our analyst team came up to the Top 100 List. We hope they shed light on the development of China's core semiconductor companies in the past year, "he said.