Arm China's Chairman and CEO Allen Wu comments on expected listing of Arm after Nvidia fails to acquire it from Softbank

02-21 18:20
Arm China's Chairman and CEO Allen Wu said in a recent video interview with JW Insights that the expected listing of Arm will make it play a neutral role.
He discussed Nvidia's abandonment of the Arm acquisition deal and related effects. Following is the part of the video interview with his comments.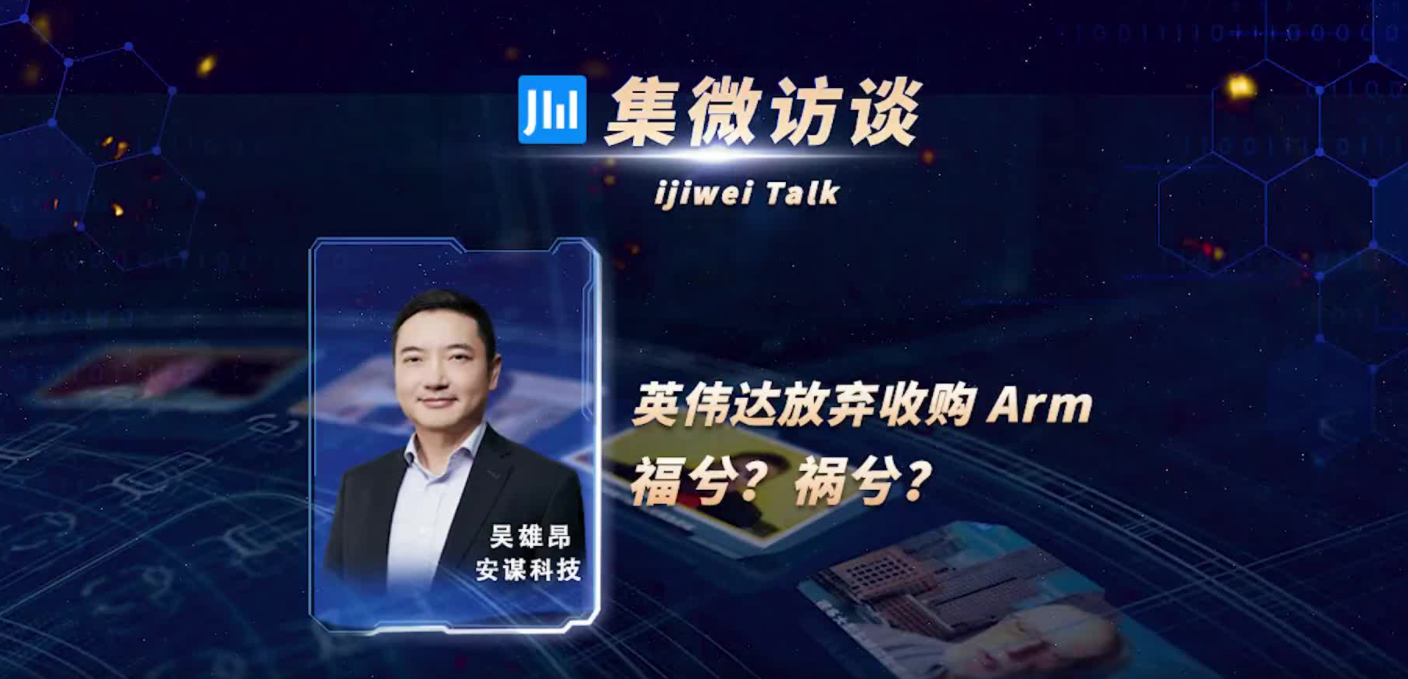 Q:How does the failure of Nvidia/Arm acquisition affect the ICT industry?
A:I always tell people that the success of Arm, a small part of it comes from the company, while a large part of it is because the upstream and downstream support this ecosystem,build the ecosystem, and then gives back to Arm's technology, so we share the success together.
In this case, Arm represents not only itself but also the whole industry chain. Therefore, as an independent listed company, the listing action may not matter. What matters is how it plays a neutral role.
So as the acquisition has terminated, how could we support and better develop Arm as an independent architecture or independent ecosystem? This could be a better path for Arm, which is more suitable for the Chinese industry.
Most industry players believe that it is most beneficial for industrial development if Arm remains an independent company.
We are also very supportive of the independent listing and hope to keep implementing Arm technology in China, which can help the whole industry accomplish more in the new digital revolution.
Every country has realized that the digital revolution is an inevitable trend. Computing has become more and more important and chip is the core carrier. So people are paying more and more attention to chip-related technologies. And thus, the regulatory authorities will get tighter and tighter, particularly on large chip acquisitions, so I think large-scale M&A will be more and more difficult.
Of course, AMD has finished the acquisition of Xilinx, so I think there is still an opportunity. But the process will be more and more complicated. And no matter what kind of M&A, they must clarify that the deal does more good than harm to the industry, so that the M&A can be carried out.
Q:What could Chinese companies learn from this M&A deal?
A:On one hand, the larger the M&A deal is, the more difficult it could be, so the small and medium-sized deals may be easier to be passed.
Secondly, the purpose of an M&A must be very clear in the cooperation, whether it is for capital, technology or anything else. Maybe we don't need a comprehensive M&A, and such purpose can be achieved through IP authorization or other kinds of business collaboration.
For example, Arm spun off all of its business in China and built Arm China as a joint venture. It is not a M&A , but a spin-off. And it has obtained all the technical and patent licensing from Arm. It has all of the business in China and it moves forward. So this is a solution.
Therefore, whether it is M&A, authorization or joint venture, we all hope to advance the development of the semiconductor industry and improve human life through technology sharing.
I think we all have the same goal. We all hope that technology will boost development in human society. I think the process of M&A must be more difficult than it was, and the communications need to be carried out earlier and better.