China's new EV brand NIO adopts the increasing popular UWB digital key technology in its new flagship sedan

03-31 16:28
By Greg Gao
Chinese EV manufacturer NIO's electric flagship sedan ET7 is equipped with UWB (ultra-wideband) digital key, which is reportedly the world's first UWB digital key capable of localization at centimeter-level precision. It started delivery on March 28.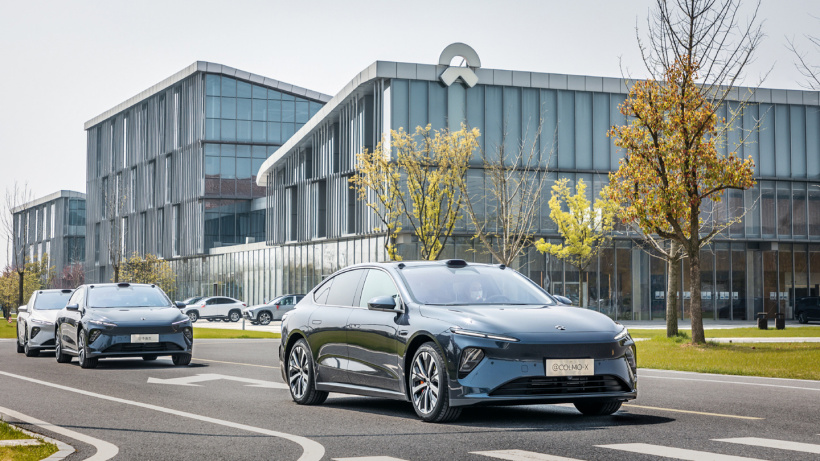 For a long time, UWB technology used to be considered a communication technology that never really worked, until Apple adopted it for spatial awareness and tracking often-lost items.
UWB boasts advantages like high positioning accuracy, high transmission rate, high security, and low power consumption. It can meet the wireless connectivity requirements of users in different scenarios. Especially in terms of security, UWB can better prevent relay attacks and prevent radio signals from being intercepted or interfered with, according to reports from Yahoo.
Because of its advantages in anti-interference and high positioning accuracy, UWB technology was adopted by more and more technology companies since 2015. Since 2019 Apple's iPhone 11 and all subsequent three new models are equipped with a self-developed U1 chip using UWB supporting indoor navigation and object tracking services.
UWB digital keys are enjoying increasing popularity among automakers. In addition to the NIO ET7, BMW iX EV equipped with UWB technology will also be delivered this year. BMW, Audi, Ford, Volkswagen, and Honda are reported to cooperate with cell phone brands to launch a new generation of digital car keys based on UWB technology.
For the increasing application of UWB technology in the automobile, ecosystem development is pivotal, and mobile phone manufacturers are a crucial part of it. Currently, the mainstream mobile phone models, whether high-end or flagship models, have begun to support UWB.
According to leading UWB chip supplier NXP, the potential of UWB technology is enormous, and most new cars will be equipped with it after 2025. The cost of this technology will decrease as well with chips companies joining the supply.