Chinese AI start-up Black Sesame is to mass produce its large computing automotive-grade chip in 2022

05-05 19:00
By Li Panpan
Chinese AI chip start-up Black Sesame(黑芝麻智能) will mass produce this year its large computing automotive-grade chip for L2-L3 autonomous driving, according to the company's founder and CEO Shan Jizhang.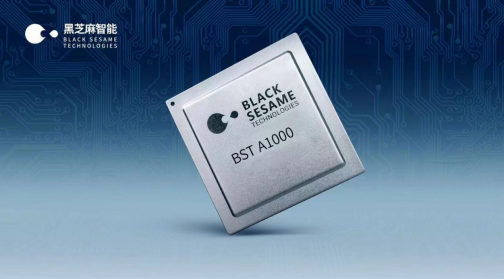 Shan told an industry forum in March that "Currently, only Black Sesame in China has autonomous driving chip products that can compete with Nvidia for OEMs."
Established in 2016, Black Sesame focuses on developing large computing power autonomous driving chips and platforms, with two self-developed key IPs, namely automotive-grade image processor NeuralIQ ISP and DynamAI NN automotive-grade low-power neural network acceleration engine.
China's auto industry has achieved great results in electrification and has become an important driving force for transforming to pure electric vehicles in the global automotive industry.
According to the Chinese press, 2022 will be the first year of mass production of L2++ level autonomous vehicles in China, and the high-computing automotive-grade chips are one of the key factors for this progress.
The Huashan No.2 A1000 autonomous driving computing chip developed by Black Sesame, mature in reliability, safety, and information security, will be mass-produced this year to achieve L2-L3 autonomous driving functions. It has completed all automotive-grade certifications and is the most powerful autonomous driving chip in China now.
"Large computing power SOC chips, AI computing platforms, and image processing capabilities are the basis for the evolution of autonomous driving," said Shan.
Currently, L2-level autonomous driving of Chinese passenger cars has achieved large-scale commercial application. But the real test lies in high-level autonomous driving above the L3 level.
The U.S., Germany, and other countries issued policies to support L3 autonomous vehicles to hit the road, with the real challenge being large computing power vehicle-grade chips.
The demand for large-computing power automotive-grade chips will usher in an explosion. There are not many products to choose from currently, which presents opportunities for Chinese auto chip makers. Chinese players are developing new supportive driving systems based on products from Black Sesame and Horizon Robotics(地平线).
Many thresholds need to be overcome to achieve mass production of automotive-grade chips, including building reliable chip products, developing mature software systems, and building a complete vehicle-specification system.
From the complete algorithm system to the data closed-loop capability, software system, and flexible cooperation methods in the industry chain, Black Sesame is reportedly the first company in China to own different automotive-grade chip certifications like ASILB product certification, ASILD functional safety process certification, AEC-Q100 reliability certification, and ASPICE CL2 certification.
It provides L1 to L3 level autonomous driving solutions and has cooperated with leading manufacturers like China FAW, Bosch, SAIC, and Thundersoft(中科创达) in L2 and L3 ADAS and system solutions.
With China leading the smart new energy automotive industry globally, a group of Chinese automotive chip manufacturers will be nurtured to promote the market to the next level, commented an industry observer.