The "Chip Power 2021" demo event kicked off the project presentation part

04-16 02:13
The "Chip Power 2021" demo event kicked off the project presentation part this week, with the first one completed online successfully.
The "Chip Power" demo has been a primary platform for semiconductor entrepreneurs to connect with China's investor community, organized by JW Insights and China Semiconductor Investment Alliance (CSIA). It is the 3rd year of the event, and the final competition is scheduled for late June at the 5th JiWei Semiconductor Summit in Xiamen City in southeastern Fujian Province. Yang Jianrong, the head of the investment & funding department of JW Insights, said, "We also welcome overseas startup companies to join our demo."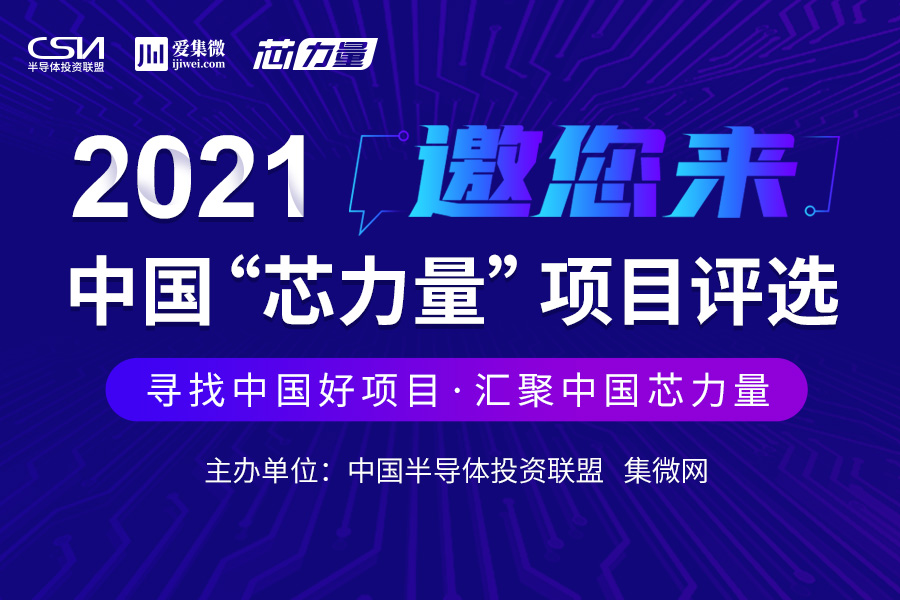 He said that since the early March announcement of this year's event, applicants have quickly sent in their projects. They cover heterogeneous computing, mixed digital and analog signal, battery system, smart display, and IP. They are in broader and more niche areas.
The four IC companies presented their projects at the 1st online demo session on April 15, and they are Metax Technology (沐曦集成电路), V Silicon (威视芯), and EasyPower (集澈电子), and Lingyi New Energy Co. (凌翼新能源).
The panel judges at the 1st demo session are Qi Yaoliang, Managing Director of Suzhou Oriza Holdings Corporation(元禾璞华); Wang Zhi, Partner of Shanghai Weihao Chuangxin Investment (上海韦豪创芯投资); Li Zhijie, Head of Technical Committee from Xiaomi Industry Investment Funds (小米产业投资). They are three of this year's 32 judges from the tier-1 investor community in China.
Over 80 semiconductor investment companies active in China's semiconductor industry will participate in the judging panel of this year's demo event. In addition to investment companies mentioned above, there are also the following: China Fortune-Tech Capital Co., Ltd( 中芯聚源); Shanghai Pudong Science and Technology Investment Co., Ltd (上海浦东科技投资); SummitView Capital (武岳峰资本); Walden International (华登国际); Sunic Capital (临芯投资); Juntong Capital (君桐资本); CTC Capital(和利资本); CGP Investment (盛世投资); Shenzhen Capital Group Company, Ltd. ( 深创投); Anxin Capital(安芯投资);Sequoia China(红杉中国);IDG Capital;GP Hi-Tech Capital Co., Ltd.( 上海金浦智能科技);Cowin Capital Group(同创伟业);Addor Capital(毅达资本); Oceanpine Capital(海松资本); Xiamen Semiconductor Investment Group Co., Ltd.(厦门半导体投资); Intel Capital (英特尔资本); Beijing Kinetic Energy Investment Fund( 芯动能投资); OPPO Capital; TCL Capital; Wingtech Capital (闻泰战投); Huami Capital (华米战投); Sunny V Fund (舜宇V基金).
China's semiconductor investment hit a record high last year with 40 cases and attracted a total of RMB140 billion ($21.7 billion). That momentum is staying high now with interest from entrepreneurs, investors, and stock traders in the country. The 2021 demo event intends to showcase more new semiconductor startups, facilitating industry progress.

In the 2019 "Chip Power" demo event, 100 projects registered for 18 investor panel judges and 15 projects won the final, with the most winning investment deals later. Following the pandemic outbreak in 2020, JW Insights and CSIA continued the event and held the demo part online. Twenty-five top-notch investors commented on showcased projects. JW Insights' financial advice department also came to assist. In the end, 18 projects came on top, and over half signed up with investors later.
The 2021 demo is open to projects with the need for before-B-series financing in IC design, semiconductor materials, equipment, AI, 5G communications, and related ICT industries. The voting for applicants to enter the final will start in late May, and the closed-door presentations and the final award ceremony will run in late June in Xiamen City.