"Chip Power 2021" 3rd demo event showcasing the latest AI, 5G, and display technology in China

05-05 23:33
"Chip Power 2021" completed the 3rd demo event on April 29, bringing four investable companies to share their AI, 5G, and display technologies.
The four startups are TruthVision(上海趋视信息科技有限公司), applying AI-based video analysis technology to such fields as consumer goods, mobile Internet, and corporate security; Yixin Semiconductor(成都以芯半导体), an IC supplier for 5G base stations; Lingshi Technology(杭州凌石信息技术有限公司), an intelligent arc-fault fire protection chip provider; Erised Semiconductor(禹创半导体有限公司), a power supply and display driver IC provider.
This time, JW Insights invited a well-experienced panel of judges: Xie Hongwei, Partner of Yitang Changhou Fund(屹唐长厚基金合伙人); Liu Qing, Vice President of Legend Star Investment(联想之星); Xu Jian, Vice President of iFLYTEK Ventures(讯飞创投).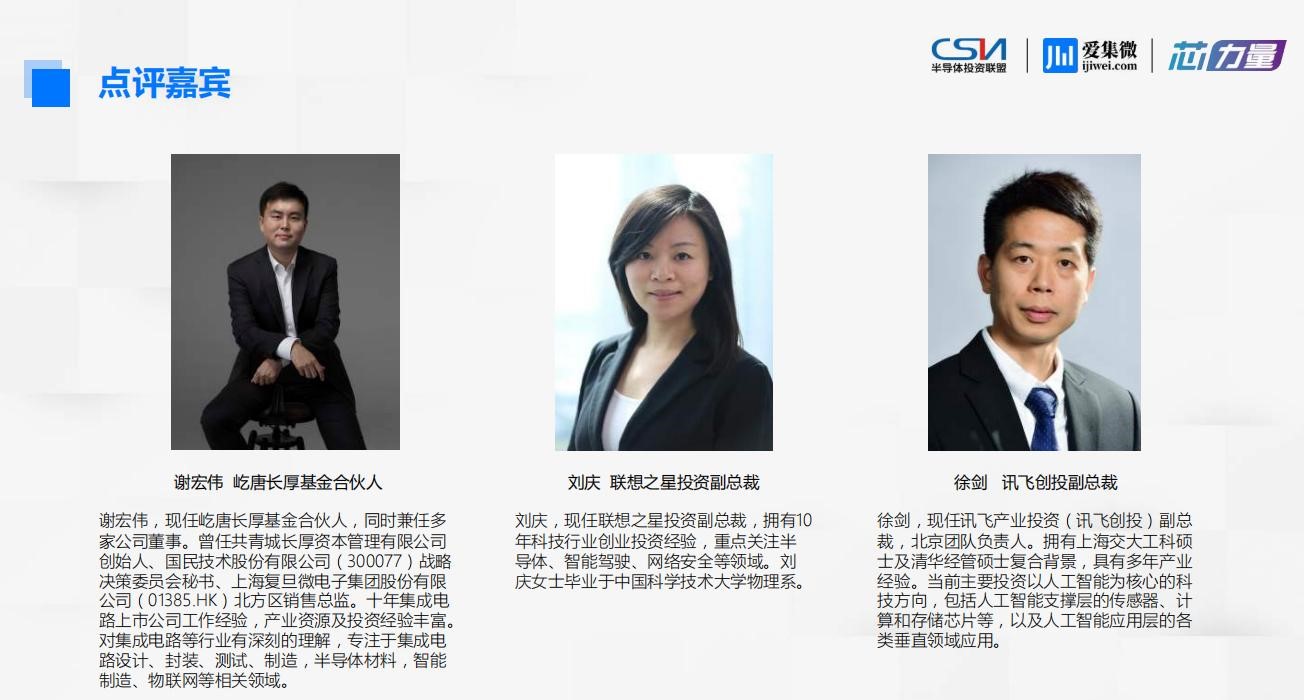 In the Q&A session, the three judges questioned the startup representatives on their project value, operational and technical viability, capital requirements, and financial forecast.
The "Chip Power" demo event is a primary platform for semiconductor entrepreneurs to connect with China's investor community. The 2021 demo is open to projects with the need for before-B-series financing in IC design, semiconductor materials, equipment, AI, 5G communications, and related ICT industries. It is organized by JW Insights and China Semiconductor Investment Alliance (CSIA). The finalists from the demo event will be announced at the JiWei Semiconductor Summit in Xiamen City of Fujian Province between June 25-26.